All News
Showing all News.
Trove Blog May 22, 2020
0
0
Start your weekend with a blast and save BIG for this short time only! Bump up your Bomber Royale game now and look cool doing it every time in the future.
Etaew May 15, 2020
0
0
It's part two of our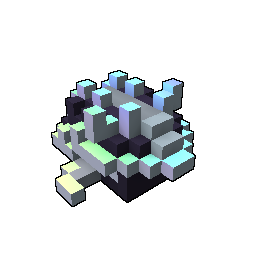 Armored Abyss Assailant art challenge, and
TFMHisztike has challenged us again to take part and draw this little (big) guy.
Trove Blog May 15, 2020
0
1
Luxion – the Golden Dragon – decided to visit us on the servers and he will deliver some great items, as always! This time, he brought the Unyielding Emblem, which grants an invulnerability shield for a short period of time. He will make you extra cute offers for your precious dragon coins! From May 15, he will wait for you near the Dragon Crucible, and on May 18, he will magically disappear at 4:00 PST (1:00 PM CEST).
Etaew May 15, 2020
0
0
Thank you to everyone who took part in our Marooned Hammerhead art challenge with
SkyTheVirus, you created a lot of cuteys.
Trove Blog May 14, 2020
0
1
Dear Community,

The quarantine is difficult for all of us and you miss all those with whom you always had fun and joy. Who doesn't like being part of a group and laughing, chatting, loving, etc …

Do you miss your best friend, mother, father, grandma, rival, husband, wife etc. in your favorite game?

We invite you to #PlayApartTogether by encouraging those you miss the most to visit our #stayhome website and play your favorite game with you.

When your friends create a new account in Trove, they can immediately redeem a gift card code, making the first few hours in the game even more fun! Play Trove with your friends, family, and the people you miss the most!

People who play together stay in close contact and above all have a lot of fun with each other and that is what we are talking about here!

Stay at home! Stay safe! Play apart, but together with #gamigo!

We look forward to seeing you all in Trove soon.

Your Trove team
Etaew May 12, 2020
0
5
Spring Fling has arrived and we are challenging our artist community to create some Trove fan-art that features spring.
Trove Blog May 12, 2020
0
1
Look out Trovians, Spring Fling is blooming into action!

Log in each day from May 12 to May 26 for extra special daily rewards during this year's Spring Fling event. Set sail on an all new adventure chain this season and earn a May Flower Boat and Sail for your rewarded efforts. This May Flower violet sea vessel can also be unlocked with lots of other amazing items in our Spring Fling Pack!