News
Latest Trove and Trovesaurus news
All News
Showing all News.
Etaew 23 hours ago
0
0
Since the new macOS 10.15 Catalina update, support has been dropped for 32-bit apps. Since Trove is 32-bit, you will be unable to launch Trove with this version. A support request reply from the Trove Team has "announced" that they no longer support Trove on macOS 10.15 Catalina and further.
Etaew November 10, 2019
0
0
Thanks for taking part in our Shadow's Eve Art Challenge, we have highlights in from our guest judges
Ylva and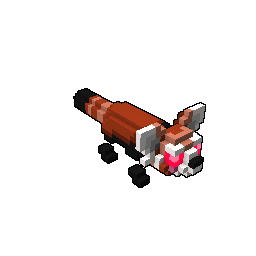 DC013.
Evilagician November 8, 2019
0
2
Mod or Treat! Trovesaurus would like to thank all participants for their participation in this year's Shadow's Eve Mod Challenge.
Etaew November 8, 2019
0
0
It's time for a new Mod Challenge, and this time we'd like to focus on Anubis, one of the new Trove community managers.
Etaew November 8, 2019
0
0
Thanks for taking part in our InkTrover challenge this year, where we asked Artists to draw Trove related content using the Inktober rules. We invited the Trove Community Team to select some highlights and have them ready for you.
Etaew November 7, 2019
1
4
This time on Modder Spotlight we talk to
MisterY, responsible for the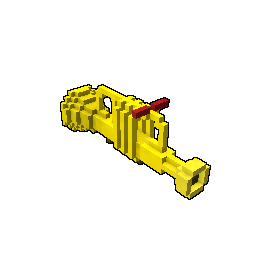 TRUMP3T mount.
Trove Forums November 7, 2019
0
0
Hey Trovians. Here's a friendly neighborhood reminder that the
Shadowy Seal 2019 and
Candy Corn (tradeable) collectible currency items will be removed at 11:00 UTC on November 12th, 2019.

Many old event collectible currency items have been removed, as this was previously mentioned in the Going Green update. This is to help clear up some cluttered inventories filled with items that are no longer obtainable.

Here is a list of event items removed on Nov. 12:
Etaew November 6, 2019
1
2
For the next two weeks our challenge returns to something that I personally have a great affection for. We are challenging our Artist friends to draw your chosen Trove topic as a soft toy, either standalone or with your character giving them affection.
Etaew November 4, 2019
1
0
For the past two weeks leaderboard rewards have not been sent out on PC, Mobi has posted an update that you will get the rewards eventually, they have saved the data and are working on it.
Etaew November 1, 2019
0
1
Hello folks, October has now ended here is a summary of the site development this month. We do try to continue improving the site but the pace of this may change. Please remember that this site is community run by players, we are not funded by anything other than the adverts we show and those that purchase Trovesaurus Gold.