News
Latest Trove and Trovesaurus news
Developer Interview
Bunnysaurus - Artist/Designer Interview
#Developer Interview
,
Continuing our chats with various people responsible for Trove. Bunnysaurus is up next as she celebrates her 1 year anniversary as part of the Trove Team.
Sageosaurus cornered her and promised not to eat her if she answered some questions.
Fasti - Community Manager Interview
#Developer Interview
,
Picking up on our developer interview series after a break of over a year,
Sageosaurus told us he hadn't heard from Fasti yet, so we approached him to get some answers.
Avarem was over at Gamescom recently and Fuzzy, a long time site friend also attended. We prepared some interview questions thanks to you guys and dispatched her to corner him. Let us know what you think about the interview belong, and a random on-topic commenter will be chosen on Tuesday to receive a Trove Pack.
Trove has some big announcements coming at Gamescom, Avarem will be there hosting several meetings and we plan to ambush him with a list of questions from you guys. Submit your on-topic question and you could win a Trove Pack.
Yesterday Avarem was on reddit answering your questions, here is a summary.
In our latest developer interview, we chat with Rich "Phantasie" Barnes, a new Producer on Trove.
In our latest developer interview get to know Keetsie aka Junebug, responsible for VFX on Trove.
In this article we chat with Jon McEvoy, the lead engineer on Trove.
In this interview we chat with Jen "Newtboots" a UI Artist on Trove. We find out more about her role, what that involves, what she is responsible for and more.
Calendar
Art Contest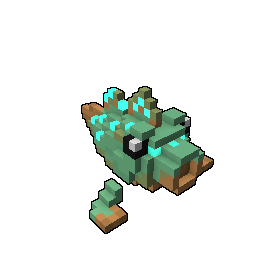 Mod Contests
Art Contest
Others