News
Latest Trove and Trovesaurus news
Announcement
Trove Forums May 13, 2019
1
2
Hey Trovians. We noticed that consoles players are feeling left behind and are worried about not having updates at the same time as the PC version. Rest assured that we care equally as much about the console version as the PC version, and want to explain why there is a difference in the update rhythm.
Trove Forums April 11, 2019
0
0
Trove's PTS is now open for some special environment testing!

From now until tomorrow at 6PM Pacific, you'll be able to log in and get a ton of goodies to test with: 5 Dragon Effigies, 30 Level 25 XP Coins, and 10 Dev Dream Ally Boxes.

Be sure sure you log in and claim your share!

New to the PTS? Find out how to join in here: http://forums.trovegame.com/showthread.php?124849-PTS-Testing-Info
Trove Forums April 4, 2019
2
15
Hey Trovians,

As a mark of our appreciation for all of you, everyone who logs in from now until the 6th of April 2019 (4 AM PDT/11 AM UTC) will be able to claim a
The Dev Dream ally box.

We hope you get something awesome!
Trove Forums February 4, 2019
0
4
Dear Trovians,

I am a new CM working with Fasti for Trove on all platforms. I'm delighted to meet you all and I already can't wait to get to know you more. I am very happy to be part of your community and intend to invest a lot of time discovering the game and listening to you, the community.

For you to know, I am not a Trove expert YET, but I plan to become one! I discovered the Trovian world and hope you will welcome me into the community. :)
Born and raised in France until a few weeks ago as I recently moved to Berlin. I think this goes without being said, but I'm a big fan of raclette and grape juice...! :) What is your favourite food?

For 18 years, I have been a horseback rider, I love to discover new music and new cultures by travelling.

That's all for today and I hope that I was specific enough with this small introduction. I'm looking forward to speaking and playing with you and I hope that we will build an amazing and beautiful community together! :) By the way, if you have some tricks and tips to provide me, I'm not against it, hehe...

If you have any questions, don't hesitate, we are all in the same boat!

I wish you a pleasant day and see you soon in Trove.

Gedc :)
Trove Forums December 23, 2018
1
7
Hey, folks! The last few days saw an increased number of connectivity issues in all versions of Trove, but it was especially bad in the EU. While we've taken all the necessary steps to make sure the worst of these issues are behind us, we felt it was appropriate to offer a little something more to help make things right.
Trove Forums November 13, 2018
8
9
Hey! My name is Diniry, your new CM (Community Manager). I'm not a native English speaker, so please don't be confused if my wording might be a bit different. I joined the Community Manager Team of gamigo 5 years ago and within these 5 years you probably can assume that I had my ups and downs, but I still love to interact with players, host events and I'm pretty sure that you will learn how to handle my sarcastic demons, which are hidden within my soul!
New to Trove? Get started with a new account using the link below:
Calendar
Giveaways
Mod Contests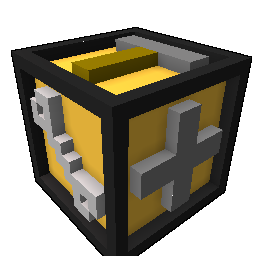 Others