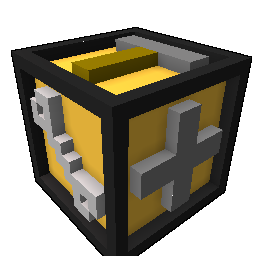 Trove Mods
Mods for Trove are ways for you to change the appearance of your UI or in-game models like Mounts, Costumes and others. Mods are not supported for consoles.
---
Installing using TroveTools.NET
Download TroveTools.NET from Dazo
Check the game location, it usually auto detects
Find the mod you wish to install
Press the install button
---
Manual Install: TMOD (Newer Format)
Download the mod file
Place in the Live/mods folder
---
Manual Install: ZIP (Older Format)
Download the mod file
Extract the contents, usually they are setup to automatically extract to blueprints/override folders if done in the game directory
---
Steam Workshop
Alternatively if you use Trove on Steam you can just Subscribe to the mod on the entry on the Trove Steam Workshop. Please bare in mind that not all modders upload their creations on both platforms.
---
Default Game Folder Locations:
Glyph: C:\Program Files (x86)\Glyph\Games\Trove\Live
Steam: C:\Program Files (x86)\Steam\steamapps\common\Trove\Games\Trove\Live\
Submitted Mods
Submitting a Mod
Submit your Mods to the Trove team for the chance to make it into game.
Create your Mod (make sure you have a UI blueprint too)
Publish your Mod
Press the Submit Mod button at the top of your mods page
Rewards - If you have a mod accepted you will be rewarded with Credits and Codes.
Legal - The Trove Team has asked us to display your legal agreement before you submit the mods. This is something you have to agree to as you submit your mods. Doing this beforehand speeds up the acceptance process.
Learn how to mod with some guides from our brilliant modding community.
View Modders
Trove Modders
Users who have had items accepted in Trove
Latest modders:
---
Random modders: