Art Contest
Showing all News that have the tag Art Contest.
Etaew March 26, 2020
0
0
Thank you to our community artists and the effort they made in this challenge to bring Avalon and his friends to life. The Trove Team have gathered their comments and here are the highlights.
Etaew March 24, 2020
3
6
For the next two weeks
TFMHisztike has challenged our community artists to draw the
Uzumini ally.
Etaew March 10, 2020
0
4
This art challenge we would like to encourage our artist community to create fanart based on the St. Qubeslick 2020 event or the general St. Qubeslick theme.
Etaew February 26, 2020
0
0
Thank you for taking part in our Heckbugs in Love art challenge, I've loved seeing what you folks have come up with. This time we had an entire pack as a premium reward, and the Trove Team reviewed the submissions providing additional rewards.
Etaew February 11, 2020
3
14
For the next two weeks we encourage our Artists to create scenes of the Heckbugs in Love! event, drawing their characters or Trove characters in love.
Etaew January 24, 2020
0
1
Thanks for taking part in our art challenge to draw the selection of costumes from
Ainogommon, we've received the list of highlights from them and have distributed the rewards.
Etaew January 8, 2020
0
2
Thank you to the Artists who took part in our Into the Deep art challenge, I loved seeing the different aspects that you all chose to highlight and how you went about it. We asked
Mobi to look through the submissions and leave notes for you.
Etaew January 7, 2020
0
0
Thanks for taking part in our Snowfest 2019 Art Challenge, our commentry this time is from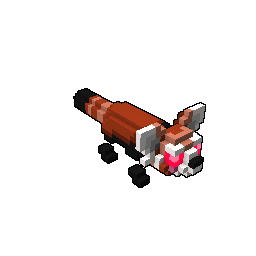 DC013 and
Etaew.
Etaew January 6, 2020
1
2
Thanks for helping us celebrate Trovesaurus 5 Years with your art.
Ylva and
Etaew have made notes on the submissions.
Etaew December 23, 2019
6
27
Ainogommon has issued a challenge to the Artist community to draw her new costumes, and unlock them! Check out the information below.