Art Contest
Showing all News that have the tag Art Contest.
Etaew June 24, 2020
0
0
For the next two weeks
MisterY has challenged our artist community draw the mount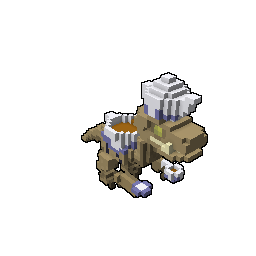 Tall Tea Rex for a chance at the mount itself and other rewards.
Etaew June 10, 2020
0
3
To go along with Splendid Summer we are offering our artists a chance to grab the latest Summer Fan Pack by submitting Trove rainbow-themed fan art.
Etaew June 5, 2020
0
0
Thanks for taking part in our Delves art challenge, we've been impressed with the quality of the entries into this challenge. You've all done a great job.
Etaew June 1, 2020
0
4
This is a time we'd like to celebrate one of our community artists,
mau5head has challenged our other community artists to draw some of her Trove characters for a chance at some goodies.
Etaew May 29, 2020
0
0
Thanks everyone for taking part in
TFMHisztike's art challenge to draw the
Armored Abyss Assailant. She has gone over the results and selected her favourites but wants to thank everyone for making the effort to draw her creation.
Etaew May 29, 2020
0
0
Thank you to our talented artists who submitted their creations to our Spring Fling 2020 art challenge we have the highlights from the Trove team ready for you. We have loved seeing what you have come up with, in your own style.
Etaew May 15, 2020
0
2
It's part two of our
Armored Abyss Assailant art challenge, and
TFMHisztike has challenged us again to take part and draw this little (big) guy.
Etaew May 15, 2020
0
0
Thank you to everyone who took part in our Marooned Hammerhead art challenge with
SkyTheVirus, you created a lot of cuteys.
Etaew May 8, 2020
0
1
Thank you all for submitting your creations for future loading screens, it's lovely to see your work. The Trove Team have got back to us with a list of winners and honourable mentions.
Etaew May 7, 2020
0
0
Thank you all for taking part in our Chloromancer art challenge, it's been great to see what you've created. We've checked in with the Trove Team and they have selected the following highlights.