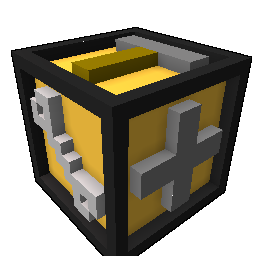 Trove Mods
Mods are ways for you to tweak your UI or change looks of in-game models like Mounts, Costumes and others. Mods will only change how you see a model, and not for other people.
Unfortunately mods are only supported on the PC version.
Mods - Stats
Statistics on modders that we have stored in our database, showing the amount of mods on record, accepted and some view statistics. Only modders with more than 1 mod created are listed.
Sorted by number of views on Trovesaurus.
| Author | Mods | Accepted | Trovesaurus Views | Steam Views | Total Views |
| --- | --- | --- | --- | --- | --- |
| Novuhz | 46 | 7 | 481,455 | 608,350 | 1,089,805 |
| ExoDave | 25 | 0 | 428,857 | 641,493 | 1,070,350 |
| SkyRider3217 | 160 | 37 | 341,754 | 400,083 | 741,837 |
| TheSymbol | 15 | 0 | 275,398 | 331,627 | 607,025 |
| Ainogommon | 117 | 24 | 308,108 | 230,488 | 538,596 |
| KawaiiCaretaker | 43 | 6 | 174,900 | 260,030 | 434,930 |
| Evilagician | 162 | 13 | 211,011 | 135,191 | 346,202 |
| tony5906 | 5 | 0 | 291,560 | 35,712 | 327,272 |
| StormReaper | 8 | 0 | 318,940 | 0 | 318,940 |
| Kentuky | 42 | 2 | 88,978 | 219,634 | 308,612 |
| BigBlackRayquaza | 43 | 0 | 135,872 | 142,829 | 278,701 |
| Screamheart | 26 | 9 | 258,068 | 9,140 | 267,208 |
| ixiTimmyixi | 87 | 4 | 184,629 | 39,857 | 224,486 |
| B_Y3LL0W | 81 | 17 | 203,759 | 0 | 203,759 |
| Pennry | 71 | 4 | 187,464 | 9,731 | 197,195 |
| Wyvern_Mihail | 19 | 5 | 82,532 | 105,541 | 188,073 |
| Galeneos | 48 | 7 | 115,865 | 71,514 | 187,379 |
| ScythePlays | 21 | 1 | 174,129 | 12,385 | 186,514 |
| TFMHisztike | 103 | 2 | 88,650 | 83,695 | 172,345 |
| Silwerik | 5 | 0 | 50,287 | 97,488 | 147,775 |
| CrazyOnly | 25 | 0 | 68,551 | 77,266 | 145,817 |
| CryoGX | 25 | 3 | 141,272 | 0 | 141,272 |
| Dusty_Mustard | 21 | 1 | 136,226 | 0 | 136,226 |
| 00_Stratos | 27 | 0 | 135,752 | 0 | 135,752 |
| SkyTheVirus | 79 | 18 | 116,862 | 12,700 | 129,562 |
| CreamKFC | 14 | 0 | 54,920 | 74,271 | 129,191 |
| Spree | 11 | 1 | 20,901 | 107,211 | 128,112 |
| 3motions | 14 | 8 | 63,193 | 60,622 | 123,815 |
| _GraviTy | 6 | 0 | 37,324 | 83,244 | 120,568 |
| AJ1AJ | 41 | 1 | 112,245 | 7,588 | 119,833 |
| Ocgineer | 7 | 1 | 118,311 | 0 | 118,311 |
| Aviarei | 29 | 9 | 117,137 | 0 | 117,137 |
| TeeKayM | 16 | 7 | 89,261 | 26,730 | 115,991 |
| AoNo | 8 | 0 | 41,021 | 69,342 | 110,363 |
| Jusiv | 63 | 17 | 105,389 | 0 | 105,389 |
| Curtharv | 9 | 1 | 98,924 | 0 | 98,924 |
| PROfessOriginal | 122 | 2 | 96,057 | 2,866 | 98,923 |
| Neodymium | 7 | 0 | 16,148 | 79,276 | 95,424 |
| FriedSushi | 34 | 13 | 95,289 | 0 | 95,289 |
| ipmanOver9000 | 16 | 0 | 95,127 | 0 | 95,127 |
| Ryandom | 7 | 0 | 33,541 | 51,828 | 85,369 |
| Anibaal | 31 | 9 | 62,655 | 21,300 | 83,955 |
| NTwarrior | 5 | 1 | 27,086 | 55,057 | 82,143 |
| LippyLapras | 21 | 7 | 66,109 | 15,227 | 81,336 |
| MagicMate | 42 | 5 | 58,782 | 22,053 | 80,835 |
| Altairyx | 15 | 0 | 34,586 | 43,522 | 78,108 |
| _Akashi_ | 4 | 0 | 17,440 | 60,413 | 77,853 |
| Venomesmer | 7 | 0 | 15,906 | 56,090 | 71,996 |
| Alexcool13 | 38 | 1 | 71,967 | 0 | 71,967 |
| PinkiePie | 5 | 0 | 21,171 | 45,475 | 66,646 |
| Tyzillion | 23 | 1 | 66,645 | 0 | 66,645 |
| BisquiteCat | 50 | 5 | 63,005 | 3,573 | 66,578 |
| Fladder | 8 | 0 | 32,049 | 32,197 | 64,246 |
| TheMafian | 14 | 2 | 37,528 | 25,061 | 62,589 |
| GadgetCAT | 17 | 3 | 59,246 | 0 | 59,246 |
| Andrew_Playz | 2 | 0 | 12,651 | 45,544 | 58,195 |
| FeztacularGames_YT | 29 | 0 | 51,953 | 1,834 | 53,787 |
| Dikoz | 23 | 0 | 16,683 | 36,978 | 53,661 |
| RNG | 2 | 0 | 1,028 | 52,564 | 53,592 |
| MisterY | 22 | 1 | 42,327 | 10,903 | 53,230 |
| MysticLugia | 5 | 0 | 49,774 | 0 | 49,774 |
| DatGuy80 | 19 | 0 | 49,406 | 0 | 49,406 |
| RebornDPK | 12 | 0 | 48,790 | 0 | 48,790 |
| PotatoeUnicorn | 22 | 3 | 46,248 | 1,691 | 47,939 |
| Rosain | 15 | 5 | 42,095 | 5,607 | 47,702 |
| Acculluz | 9 | 2 | 38,049 | 8,186 | 46,235 |
| Frost_king3 | 14 | 0 | 30,238 | 15,639 | 45,877 |
| pendk | 28 | 8 | 41,667 | 1,939 | 43,606 |
| Gemric | 6 | 0 | 42,324 | 0 | 42,324 |
| Tacoofwar | 3 | 0 | 8,532 | 31,138 | 39,670 |
| Quinnce | 3 | 0 | 11,929 | 26,003 | 37,932 |
| ZeroAlvein | 13 | 0 | 37,931 | 0 | 37,931 |
| Crazycrit | 4 | 1 | 11,889 | 25,221 | 37,110 |
| Kelshiso | 8 | 0 | 36,866 | 0 | 36,866 |
| Raviness | 12 | 0 | 16,794 | 19,497 | 36,291 |
| Chinjang | 5 | 0 | 34,724 | 1,125 | 35,849 |
| Mr_Leirb4g | 9 | 0 | 35,128 | 0 | 35,128 |
| meekoz | 26 | 4 | 34,487 | 0 | 34,487 |
| Zimanta | 2 | 2 | 21,557 | 11,179 | 32,736 |
| Ktlavsko | 9 | 0 | 32,715 | 0 | 32,715 |
| BlindGhost | 5 | 0 | 13,845 | 17,727 | 31,572 |
| Everscream | 7 | 2 | 16,451 | 12,220 | 28,671 |
| ExtrysGO | 5 | 2 | 28,261 | 0 | 28,261 |
| Cicasajt | 19 | 8 | 27,893 | 0 | 27,893 |
| NikonPix | 3 | 0 | 27,620 | 0 | 27,620 |
| Stormknight23 | 11 | 0 | 27,508 | 0 | 27,508 |
| TechnoShyft | 20 | 8 | 26,708 | 0 | 26,708 |
| ComeAminadeGeral | 2 | 0 | 11,534 | 15,095 | 26,629 |
| Hexxar | 7 | 0 | 23,313 | 0 | 23,313 |
| Andreez927 | 7 | 3 | 18,385 | 4,672 | 23,057 |
| Sgoldik | 3 | 0 | 22,320 | 0 | 22,320 |
| Craftsman42 | 11 | 1 | 22,234 | 0 | 22,234 |
| Boldd | 2 | 0 | 10,285 | 11,879 | 22,164 |
| Griphon | 9 | 0 | 21,948 | 0 | 21,948 |
| TheStimerGames | 33 | 0 | 20,973 | 0 | 20,973 |
| Dagget10 | 3 | 0 | 4,895 | 15,965 | 20,860 |
| PowerPieDj | 12 | 0 | 20,221 | 0 | 20,221 |
| Zerogameskill | 4 | 0 | 19,745 | 0 | 19,745 |
| Ylva | 10 | 1 | 11,248 | 8,453 | 19,701 |
| NiceTrove | 4 | 0 | 19,523 | 0 | 19,523 |
| Zaith | 6 | 0 | 18,978 | 0 | 18,978 |
| Flowey | 9 | 1 | 18,237 | 711 | 18,948 |
| RoweMcGrath | 21 | 1 | 18,340 | 526 | 18,866 |
| _Criteox_ | 11 | 0 | 17,208 | 1,550 | 18,758 |
| SylvanEvergreen | 6 | 0 | 12,858 | 5,530 | 18,388 |
| HenrichVonRotenberg | 6 | 0 | 15,193 | 2,638 | 17,831 |
| Nightwolfyy | 10 | 0 | 17,599 | 0 | 17,599 |
| YzY229 | 3 | 0 | 17,585 | 0 | 17,585 |
| turohabaneero | 2 | 0 | 5,794 | 10,684 | 16,478 |
| 13low | 8 | 0 | 16,421 | 0 | 16,421 |
| AshiraEX_Thai | 3 | 0 | 11,885 | 4,367 | 16,252 |
| The_Clown_Prince | 22 | 0 | 13,025 | 2,818 | 15,843 |
| YunYu | 4 | 0 | 15,818 | 0 | 15,818 |
| sirmccree | 7 | 0 | 11,744 | 3,693 | 15,437 |
| KuanYin | 5 | 0 | 9,523 | 5,880 | 15,403 |
| Spirare | 6 | 0 | 15,387 | 0 | 15,387 |
| tastyspaghet | 8 | 0 | 14,974 | 0 | 14,974 |
| Rulliby | 12 | 0 | 14,851 | 0 | 14,851 |
| Fizzinc | 8 | 5 | 14,601 | 0 | 14,601 |
| BunnyCloud | 9 | 0 | 14,567 | 0 | 14,567 |
| PervyxSage | 3 | 0 | 14,324 | 0 | 14,324 |
| zoe | 3 | 3 | 14,062 | 0 | 14,062 |
| Nikolas123451 | 3 | 0 | 14,000 | 0 | 14,000 |
| Program | 8 | 0 | 13,789 | 0 | 13,789 |
| MiszterSoul | 2 | 0 | 13,767 | 0 | 13,767 |
| VishalDABOMBKumar | 5 | 0 | 13,597 | 0 | 13,597 |
| KillerManiac | 2 | 0 | 13,492 | 0 | 13,492 |
| IceMoon | 3 | 0 | 13,363 | 0 | 13,363 |
| Humpypants | 6 | 1 | 13,336 | 0 | 13,336 |
| Williambash | 10 | 0 | 13,060 | 261 | 13,321 |
| matrix3000x | 3 | 0 | 11,432 | 1,883 | 13,315 |
| Badmanone | 5 | 0 | 9,148 | 4,045 | 13,193 |
| ChaoticOverseer | 4 | 0 | 13,171 | 0 | 13,171 |
| Celeress | 6 | 1 | 13,088 | 0 | 13,088 |
| phinyx | 6 | 0 | 12,623 | 0 | 12,623 |
| ClaryKitty | 5 | 0 | 9,228 | 3,220 | 12,448 |
| Stinger | 4 | 0 | 11,926 | 0 | 11,926 |
| _Enderplayz1203 | 2 | 0 | 5,698 | 6,179 | 11,877 |
| Kikill007 | 13 | 0 | 11,752 | 0 | 11,752 |
| purplerat | 2 | 0 | 11,269 | 0 | 11,269 |
| Astrick | 3 | 0 | 11,229 | 0 | 11,229 |
| Keifuwu | 6 | 0 | 4,001 | 7,122 | 11,123 |
| leovax | 5 | 0 | 10,344 | 0 | 10,344 |
| hsuanlee1995 | 3 | 0 | 10,305 | 0 | 10,305 |
| Shalimar | 6 | 0 | 10,278 | 0 | 10,278 |
| Faelene | 6 | 1 | 10,255 | 0 | 10,255 |
| CrimsonVegito | 4 | 0 | 10,110 | 0 | 10,110 |
| Agent_blackwasp | 6 | 0 | 9,810 | 0 | 9,810 |
| Lupyne | 3 | 0 | 9,580 | 0 | 9,580 |
| cheee | 6 | 0 | 9,572 | 0 | 9,572 |
| MartinLepik | 2 | 0 | 9,377 | 0 | 9,377 |
| HYDRA__ZX | 2 | 0 | 5,317 | 4,003 | 9,320 |
| SoTotallyJosh | 25 | 0 | 9,312 | 0 | 9,312 |
| Nestorboy | 2 | 0 | 2,318 | 6,819 | 9,137 |
| MelloYellow | 2 | 0 | 9,083 | 0 | 9,083 |
| Hexaspherical | 5 | 0 | 8,925 | 0 | 8,925 |
| ArtiusFox | 3 | 0 | 8,713 | 0 | 8,713 |
| Sweetzion3 | 3 | 0 | 8,668 | 0 | 8,668 |
| Poena | 4 | 2 | 8,655 | 0 | 8,655 |
| FlorianBallager | 3 | 0 | 8,409 | 0 | 8,409 |
| gaugekelley1 | 5 | 1 | 8,305 | 0 | 8,305 |
| Mairoknee | 3 | 0 | 7,910 | 389 | 8,299 |
| Speggitighti | 3 | 0 | 8,264 | 0 | 8,264 |
| Arfal | 2 | 0 | 8,187 | 0 | 8,187 |
| TitanExplorer | 8 | 0 | 8,153 | 0 | 8,153 |
| crowvidae | 7 | 0 | 7,518 | 452 | 7,970 |
| PaulFireStalker | 4 | 0 | 7,526 | 378 | 7,904 |
| VoltRabbit | 5 | 0 | 7,870 | 0 | 7,870 |
| Bananaboms | 5 | 2 | 7,800 | 0 | 7,800 |
| Revoniel | 5 | 0 | 7,741 | 0 | 7,741 |
| Xim_ | 2 | 0 | 2,682 | 4,921 | 7,603 |
| Heravy | 5 | 0 | 7,571 | 0 | 7,571 |
| Almataria | 4 | 0 | 5,635 | 1,765 | 7,400 |
| LAMMAZ | 15 | 0 | 7,193 | 0 | 7,193 |
| bobfishkins23 | 3 | 1 | 7,120 | 0 | 7,120 |
| Keyser95 | 5 | 0 | 7,030 | 0 | 7,030 |
| Uddalaka | 5 | 0 | 6,963 | 0 | 6,963 |
| LamaMagic | 4 | 0 | 6,824 | 0 | 6,824 |
| The Igmo | 2 | 0 | 6,805 | 0 | 6,805 |
| Xandllu | 2 | 0 | 6,739 | 0 | 6,739 |
| Strom11 | 3 | 0 | 3,381 | 3,341 | 6,722 |
| CaptainCraftIt | 4 | 0 | 6,682 | 0 | 6,682 |
| WarSageNicolas | 3 | 0 | 6,405 | 0 | 6,405 |
| Swagger124 | 2 | 0 | 6,344 | 0 | 6,344 |
| WhyFii | 6 | 0 | 6,314 | 0 | 6,314 |
| _Opal_ | 5 | 0 | 6,092 | 0 | 6,092 |
| TheEmeraldKing | 2 | 0 | 4,819 | 1,259 | 6,078 |
| Yamper | 7 | 1 | 3,105 | 2,682 | 5,787 |
| Lexewolf99 | 2 | 0 | 5,640 | 0 | 5,640 |
| mau5head | 4 | 0 | 5,629 | 0 | 5,629 |
| moo3oo3oo3 | 3 | 0 | 5,542 | 0 | 5,542 |
| Hycker | 3 | 0 | 5,516 | 0 | 5,516 |
| Dosgrim | 4 | 0 | 5,414 | 0 | 5,414 |
| SkyZer123 | 2 | 0 | 4,711 | 689 | 5,400 |
| Benjragon | 2 | 0 | 5,386 | 0 | 5,386 |
| EnderCatz | 3 | 0 | 5,369 | 0 | 5,369 |
| X3nn | 5 | 0 | 3,519 | 1,839 | 5,358 |
| kayla1 | 4 | 0 | 1,482 | 3,874 | 5,356 |
| madiness | 2 | 0 | 3,860 | 1,472 | 5,332 |
| FuzzyDerp | 4 | 1 | 5,182 | 0 | 5,182 |
| octarock | 32 | 1 | 4,548 | 605 | 5,153 |
| AnimasyonumBen | 4 | 1 | 2,056 | 3,089 | 5,145 |
| EpikDisko | 6 | 0 | 5,143 | 0 | 5,143 |
| Ragnaval | 2 | 0 | 3,316 | 1,786 | 5,102 |
| Oracle_Z | 4 | 0 | 4,924 | 0 | 4,924 |
| slushythelegend | 2 | 0 | 4,923 | 0 | 4,923 |
| Unbox | 2 | 0 | 4,911 | 0 | 4,911 |
| DaShyGuy | 3 | 0 | 4,810 | 0 | 4,810 |
| WetNoodles42209 | 2 | 0 | 4,644 | 0 | 4,644 |
| BuckC | 2 | 0 | 4,635 | 0 | 4,635 |
| TsBoCat | 2 | 0 | 4,608 | 0 | 4,608 |
| Beldro | 7 | 0 | 4,578 | 0 | 4,578 |
| Aleco | 5 | 0 | 4,561 | 0 | 4,561 |
| GlowDonk | 8 | 0 | 4,510 | 0 | 4,510 |
| Dik0z | 2 | 0 | 2,049 | 2,383 | 4,432 |
| Tzuchi | 2 | 0 | 4,410 | 0 | 4,410 |
| Krashall | 2 | 0 | 4,336 | 0 | 4,336 |
| kalilzin | 3 | 0 | 3,812 | 512 | 4,324 |
| Eggsomega | 3 | 0 | 4,315 | 0 | 4,315 |
| JACKALvandal | 10 | 0 | 4,272 | 0 | 4,272 |
| OreoKirby | 2 | 0 | 4,247 | 0 | 4,247 |
| Tyneris6 | 3 | 0 | 4,170 | 0 | 4,170 |
| ChespinFan | 2 | 0 | 4,149 | 0 | 4,149 |
| UniversalCyanide | 3 | 0 | 4,054 | 0 | 4,054 |
| iiappleii | 2 | 0 | 3,902 | 0 | 3,902 |
| cocoooo | 2 | 0 | 3,874 | 0 | 3,874 |
| Runelight99 | 2 | 0 | 3,765 | 0 | 3,765 |
| ProjectNora | 2 | 0 | 3,706 | 0 | 3,706 |
| Digiwolf | 2 | 2 | 3,242 | 450 | 3,692 |
| BeatManEXE | 2 | 0 | 3,689 | 0 | 3,689 |
| _FutureHero_ | 11 | 0 | 3,676 | 0 | 3,676 |
| GearHeart | 2 | 0 | 3,670 | 0 | 3,670 |
| Vuxito | 2 | 0 | 3,529 | 0 | 3,529 |
| nedman | 6 | 0 | 3,450 | 0 | 3,450 |
| spar13 | 2 | 1 | 3,442 | 0 | 3,442 |
| CuteFluffyBunny | 2 | 0 | 3,422 | 0 | 3,422 |
| Aziphel | 2 | 0 | 3,400 | 0 | 3,400 |
| Soraking4 | 2 | 0 | 3,391 | 0 | 3,391 |
| DrHoot | 2 | 0 | 3,388 | 0 | 3,388 |
| pokemon008 | 4 | 0 | 3,359 | 0 | 3,359 |
| M3galodon | 3 | 0 | 2,230 | 993 | 3,223 |
| Hachimantaro | 2 | 0 | 3,154 | 0 | 3,154 |
| ItzTibix | 2 | 0 | 3,109 | 0 | 3,109 |
| CrimsonTurtle226 | 2 | 0 | 3,096 | 0 | 3,096 |
| CME | 3 | 0 | 3,038 | 0 | 3,038 |
| Elaytrix | 2 | 0 | 2,970 | 0 | 2,970 |
| Kvoor | 2 | 0 | 2,954 | 0 | 2,954 |
| keithkheil | 2 | 0 | 2,900 | 0 | 2,900 |
| NonnoNanni45 | 2 | 0 | 2,825 | 0 | 2,825 |
| GimbIy | 2 | 0 | 2,689 | 123 | 2,812 |
| Darkpineapple58 | 2 | 0 | 2,790 | 0 | 2,790 |
| SrFock | 2 | 0 | 2,755 | 0 | 2,755 |
| paws | 3 | 0 | 2,690 | 0 | 2,690 |
| Hylash | 2 | 0 | 1,943 | 706 | 2,649 |
| Level69 | 3 | 0 | 2,639 | 0 | 2,639 |
| sigsus | 5 | 0 | 2,454 | 148 | 2,602 |
| kakus_ | 3 | 0 | 2,597 | 0 | 2,597 |
| CritzDayo | 4 | 0 | 2,561 | 0 | 2,561 |
| CrypticLlama | 6 | 0 | 1,665 | 857 | 2,522 |
| deleted101 | 2 | 0 | 2,392 | 0 | 2,392 |
| Mikel5656 | 2 | 0 | 2,336 | 0 | 2,336 |
| DerbyS | 2 | 0 | 1,998 | 283 | 2,281 |
| RockarTrove | 3 | 0 | 2,247 | 0 | 2,247 |
| Jamesbash | 2 | 0 | 2,220 | 0 | 2,220 |
| WerkelijkGamen | 4 | 0 | 2,144 | 0 | 2,144 |
| DonutBoi | 3 | 0 | 2,069 | 0 | 2,069 |
| BombBoy1080p | 4 | 0 | 2,031 | 0 | 2,031 |
| Roxowo | 2 | 0 | 1,794 | 0 | 1,794 |
| R4gZ trove | 4 | 0 | 1,687 | 0 | 1,687 |
| maleeBEAUTIFUL | 2 | 1 | 1,598 | 0 | 1,598 |
| Exilar | 3 | 0 | 1,025 | 250 | 1,275 |
| Affe5 | 2 | 0 | 1,130 | 0 | 1,130 |
| CantThinkOfAGoodNme | 2 | 0 | 1,045 | 0 | 1,045 |
| Croissanti | 2 | 0 | 930 | 0 | 930 |
| Henikey | 6 | 0 | 870 | 23 | 893 |
| Draze_999 | 2 | 0 | 744 | 0 | 744 |
| Etaew | 2 | 0 | 605 | 0 | 605 |
| Stressedmuffin | 3 | 0 | 437 | 0 | 437 |
| Saltwater_sam | 3 | 0 | 289 | 31 | 320 |
| xXx_akumi_xXx | 2 | 0 | 305 | 0 | 305 |
| Diego_Lopez356 | 2 | 0 | 82 | 0 | 82 |