Quest Chain - Sunfest 2019 - July 09, 2019 - July 22, 2019
Sunfest is here! Praise the goddess and celebrate..... Wait a minute! What's happening in the hub?? Find out and Unite behind the banners of Summer from Tuesday, July 09, 2019 to Monday, July 22, 2019 on PC's and Consoles.
#1/8 Select a Banner in the Hub
Sunfest 2019 1/8: Hi Trovian, it's me, Qubesly. It should be a happy Sunfest, but we are under attack. Come meet up with me in the hub to select a House to represent for Sunfest.
Talk to Qubesly to choose a banner of the following houses, you can only pick one at this stage:
House Carys (Grants 5 Movement Speed)
House Tysorion (Grants 3 Jumps)
House Panatea (Grants 15 Magic Find)
Rewards:
Golden Ticket Chest 2019
Additional information:
Each house has a champion who offers the daily quest, a merchant that sells house tokens and a merchant that sells collections like mounts and allies.
#2/8 Equip your Banner
Sunfest 2019 2/8: The Sun Goddess Statue is under attack from invaders! Quickly, equip your banner, Trovian.
Rewards:
Golden Ticket Chest 2019
#3/8 Talk to your House Champion
Sunfest 2019 3/8: Ah, Trovian, you look ready to come to the aid of the Sun Goddess. Now that you have your banner flying, you should be able to talk to your House Champion and help them defend and repair the Sun Goddess Statue.
You might be required to reload to another hub if your house refuses to talk to you.
Rewards:
Golden Ticket Chest 2019
#4/8 Collect House Coins (15)
Sunfest 2019 4/8: Welcome to our House, Trovian! A terrible fate has befallen us and we need your help. I have provided you an adventure to defeat Roaming Pinata Invaders.
Please take care of these intruders and recollect the coins they have stolen from our treasury.
Each evil pinata gives you 1 house coin.
Rewards:
Empowered Gem Box 4
#5/8 Donate to the Defense Effort
Sunfest 2019 5/8: Thank you for your assistance. While you can spend your House Coins with our Purveyor to buy new goodies for yourself, the House would really appreciate it if you donated your coins back to our treasury at the Donation Station. Qubesly said that sometimes Pinatas show up for donors, so donate early and donate often!
Extra Information: The donation station can be found next to Qubesly
Rewards:
Golden Ticket Chest 2019
#6/8 Defeat Pinatas (50)
Sunfest 2019 6/8: There is a Pinata now, knock it out to earn some special Sunfest rewards! Remember, each donation has a chance to cause a Pinata to appear and helps us rebuild the Sun Goddess Statue.
Extra Information: Any pinata will do (non-invading kind).
Rewards:
Dragon Coin 15
#7/8 Combat the Mysterious Portal
Sunfest 2019 7/8: Recently, every few hours, a mysterious portal has appeared. Please venture through the next portal to see what adventures it holds. While you are there, make sure you rescue any friends you may find and defeat any lingering evil.
Extra Information: The portal has a chance to open in the hub on a ##:30 mark. How we know? We guess!
It has been reported that the Mysterious Portal appears every 3 hours on the half past mark.
Rewards:
Chinhairs of the Idol
#8/8 Retrieve your Permanent House Banner
Sunfest 2019 8/8: Trovian, You have proven yourself a loyal and dedicated member of our house. Our Purveyor would be honored to trade you a permanent house banner for the Chin Hairs you retrieved.
Once you have your permanent banner, I would be privileged to provide you a mount to show the banner off on.

Rewards: Unlocks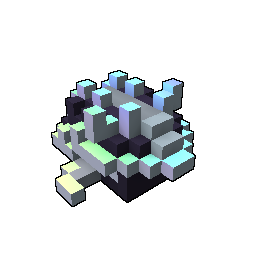 Armored Abyss Assailant


#Daily 1/2 Defeat Roaming Pinata Invaders (15)
Sunfest Daily Quest: We are in trouble, Trovian. As of last night, the Pinata Invaders have stolen more of our coins from the treasury.
Please, go lower their ranks and see if you can get back our coins. Only Pinatas wandering the wilds of Trove will count for this quest, invaders that come from the sky, while volatile, are not what I am looking for.'
Rewards:
Golden Ticket Chest 2019
#Daily 2/2 Return to the Hub
Sunfest Daily Quest: Thank you for defeating the Moontouched Menace, Trovian. Please return safely to the hub and let your Champion know that I am safe!
Rewards:
Moontouched Strongbox
Daily Login Rewards (miniventures)
As like previous events, the daily login rewards require you to have a mini adventure. These are those adventures for the coming two weeks:
Lootbox Contents
Opening Golden Ticket Chest 2019 may contain one the following items each attempt.
This lootbox benefits from Loot Karma! Open 70 boxes to fill the Karma bar to receive a guaranteed Rare reward! Karma bar progress will save between play sessions.
Please be aware that some items may no longer be obtainable.
Lootbox Contents
Opening Moontouched Strongbox may contain one the following items each attempt.
Please be aware that some items may no longer be obtainable.
New to Trove? Get started with a new account using the link below:
Comments and Likes
Comments

13
Likes

19
You must be logged in to add a comment.