Positivity Fortnight
Posted June 16, 2017 by
Etaew (PC)
and viewed 3,115 times.
For the next 2 weeks we celebrate the things that we like about Trove. Let us know in the comments things that you enjoy doing, or features that you like about the game.
Please note that this isn't the place for things that you don't like, nor is it a place for constructive critism (that will come later).
Task
Leave a comment on this page with one of the following:

Activities you enjoy doing in Trove and why
or Features you enjoy in Trove and why
Dates
Friday, June 16, 2017 to Friday, June 30, 2017
Rewards
Since this event runs for 2 weeks, the reward base is 2. As it is a random draw there are no tiers, and the top tier rewards are turned into multiples.
2 top tier rewards (converted into 6 standard rewards)
4 mid tier rewards (converted into 8 standard rewards)
8 standard rewards
For a total of 22, random commenters will receive 1 Reward Token.
Winners
Related Pages
Likes
aycfes (PC)
TheSimpleLegend (PC)
Furqoncoy (PC)
Vamps (PC)
DrNinja (PC)
MimosaMan (PC)
snivygamingjjd (PC)
FiremonkeyV2 (PC)
St1donDPS (XBOX)
handofkane (PS4/EU)
The_Clown_Prince (PC)
Lavirian (PC)
Satoshi (PC)
normailriver845 (XBOX)
Nevarenth (PC)
Sir420Yoshii (XBOX)
GL1TCH 4 3V3R (XBOX)
Warstle (XBOX)
Fero_925 (PS4/NA)
RareDeadSoul (XBOX)
Tunwin12 (PS4/NA)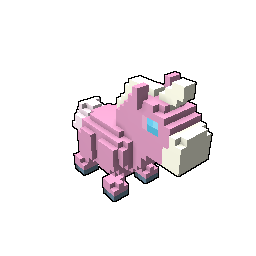 snakofb829 (PS4/EU)
TheJokerO (PC)
MrtkaSKrtka (PC)
QroNek (PC)
Thawfoot (PC)
CEye228 (PC)
David2k935 (XBOX)
Thijminecraft02 (PC)
volatile0701 (XBOX)
DrHoot (PC)
Inkbert (PC)
hipo11 (PC)
Kiershar (PC)
BAN4Na (PC)
Donutsmasher (PC)
Anonimol (PC)
crazydvarf (PC)
Dgrif12 (PS4/NA)
NamePaladin5197 (XBOX)
Versona55 (XBOX)
Pledging_Spirit (PS4/NA)
dwsantos (PC)
Kamoflaged (XBOX)
Se_Ps (PC)
RagingCube (PC)
zsonbi (PC)
Nickdapeeps2 (PS4/NA)
YurhemmSoto (PS4/NA)
Comments
Contribute to the discussion or help improve an article by leaving a comment below.
Add Comment
You must be logged in to add a comment.