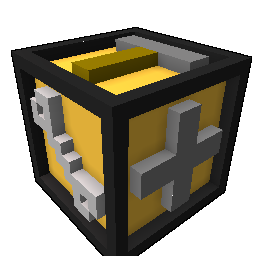 Trove Mods
Mods are ways for you to tweak your UI or change looks of in-game models like Mounts, Costumes and others. Mods will only change how you see a model, and not for other people.
Unfortunately mods are only supported on the PC version.
Rewards
Mods submitted to the game developers and accepted are eligible for rewards in-game.
All accepted assets will come with 50 Codes of that asset.
Description of Assets
Accepted Asset Reward

Styles (Weapons, Hats, Faces, Hair Styles)
Decorations

Allies
VFX-based mods
Sails

Non-Talisman Mounts
Magriders
Dance Pads
Boats (no sail)

Boat and Sail set
Talisman Mounts
Single-Asset Costumes (Should include Hat/Face and Weapon)

Candy Barbarian
Knight
Fae Trickster
Gunslinger
Ice Sage
Neon Ninja
Revenant
Shadow Hunter
Vanguardian

1-star Dungeons
TDM Only PvP Map

15,000 Credits
1-star Dungeons also earn 3 Golden Chaos Chests

Costumes with pets or multiple props

Boomeranger
Chloromancer
Dino Tamer
Dracolyte
Lunar Lancer
Pirate Captain
Tomb Raiser

CTF PvP Map
Minigames

20,000 Credits
Minigames also earn 3 Golden Chaos Chests

Dragons
3- star Dungeons
Something Epic (very unique or special)

25,000 Credits
3-star Dungeons earn
30,000 Credits and
5 Golden Chaos Chests