Community Draws B_Y3LL0W
Posted May 15, 2017 by
Etaew and viewed 1,849 times.
To celebrate the cakeday of the community modder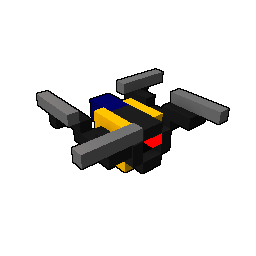 B_Y3LL0W, we are hosting an art contest for the next two weeks. We are asking Trove artists to draw some Trove related fan art relating to him.
Task
Create some fan art representing B_Y3LL0W in the context of Trove
Submit your entries to the Trovesaurus Gallery with the tag Community Draws B_Y3LL0W
All work must be your own, and we encourage you to sign your character name on the entries.
As we would like you to make a reasonable amount of effort, stick figure entries in MS Paint are not permitted, neither are photoshopped images from the internet.
Dates
Monday, May 15, 2017 to Monday, May 29, 2017
Rewards
This contest lasts for 2 weeks, so the reward base will be 2.
At least 2 winners selected by B_Y3LL0W will receive 3x Reward Tokens
At least 4 winners selected by B_Y3LL0W will receive 2x Reward Tokens
At least 8 entries selected at random will receive 1x Reward Token
Inspiration
Related Pages
Comments
Contribute to the discussion or help improve an article by leaving a comment below.
Add Comment
You must be logged in to add a comment.