Red Crystal Staff
[Staff] [Dragonfire Peaks]
v4: improved color grading
Comments and Likes
Comments

11
Likes

1
You must be logged in to add a comment.
Wuhuu you did it ! :) Looks great btw
Creation Status Changed
to
Approved
by
Ylva
May 21, 2020
Hello!
So sorry for the delay.
Staff looking really good! It improved a whole lot and gained unique appearance, well done!
Going to Approve it, i really think it has quite some charm to it :)
For future reference, we require a blueprint of your creation uploaded to the site (Files button, next to Edit) so Devs could easily download creations to check and put in game. Blueprint should be named styletype_stylename[CreatorsName].blueprint and so in your case staff_red_crystal[4rkeN].blueprint . I made one for you this time, from files in your latest Troxel link, but please do upload one yourself next time :)
Creation Status Changed
to
Needs Review
by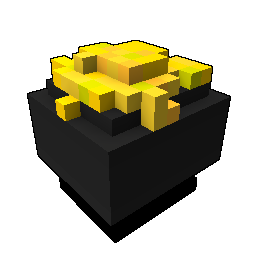 4rkeN
May 15, 2020
Creation Status Changed
to
Active
by
Ylva
May 15, 2020
Hello again!
Good job on changes, staff is definitely acquiring personality and eye-catching details! Loving the gem and mapping too :)
Thing that bothers me the most at the moment are those black voxel spikes. They are many and small, plus that black is not used anywhere else on the staff, makes them look somewhat out of place.
I tried few things and came up with the following edit. Some black spikes got bigger to look less messy; braces that hold the gem turned black to put more visual accent on the gem itself; gem got slightly bigger to compensate for rest of the size upgrade.
I know its very far from your original design and im not asking you to copy it in any case. My edit only meant as a visualization of what could be done with same idea, hoping it could help you pick a direction for adjustments :)
@
Ylva
Hey,
thanks for the great answer. I looked over it and I feel like I did a good job at implementing your tips. Of course im open for new tips.
Regards
Creation Status Changed
to
Needs Review
by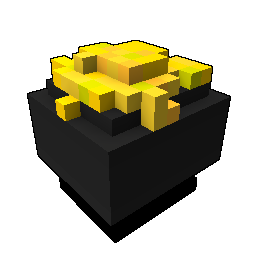 4rkeN
May 12, 2020
Creation Status Changed
to
Active
by
Ylva
May 12, 2020
Hello and welcome :)
Staff looks good, i like those ash-coal glass voxels, quite an interesting idea :D
However, a fire/red-gem by itself is a rather common design, for example:
Carnelian-Capped Cane,
Di-Beryl Baton,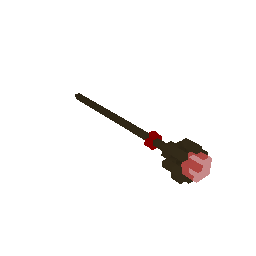 Flameweaver's Wand or even
Everyday Firestarter. May be you could make your design somewhat more unique? A gem of unusual shape, or some color change perhaps?
Your whole staff seems to be sharing same material (red gem), some idea could be pulled from that. Think of it as shaping a thin and perfectly straight rod from gem/crystal would be troublesome so may be it could be bulkier/more natural shaped?
For the Material mapping, you sure all your .qb files share same name and were located in one folder when you converted main file to blueprint? As an example, staff.qb (main colors) + staff_a.qb (alpha) + staff_t.qb (type) + staff_s.qb (specular) located in My Staff folder would create a staff.blueprint in there and in the Trove/Live/blueprints folder. But if staff_t.qb was named my_staff_t.qb instead, the Blueprint converter would not pick it up and so end blueprint would not have the Type mapping >> Alpha mapping wont work either because there are no specified voxels for Glass. Hope it makes sense.
(image from Dungeon creation guide, but qb to blueprint always works the same way)
Going to set status of your creation to Active, change it back to Needs Review if you upload updated model. If you d rather create something completely new, set status of this one to Draft, that will free up a creation slot for another style.
In any case, good luck!
Creation Status Changed
to
Needs Review
by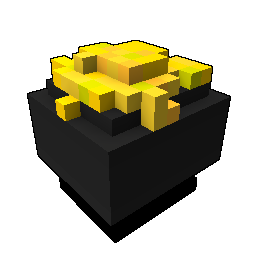 4rkeN
May 12, 2020
Activity
Red Crystal Staff status has been set to Approved
Ylva 2 weeks ago
Red Crystal Staff status has been set to Needs Review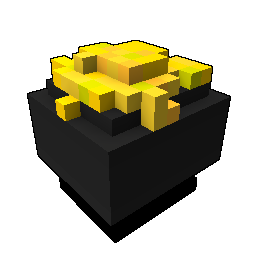 4rkeN 3 weeks ago
Red Crystal Staff status has been set to Active
Ylva 3 weeks ago
Red Crystal Staff status has been set to Needs Review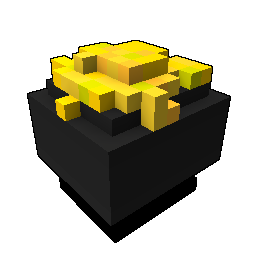 4rkeN 3 weeks ago
Red Crystal Staff status has been set to Active
Ylva 3 weeks ago
Red Crystal Staff status has been set to Needs Review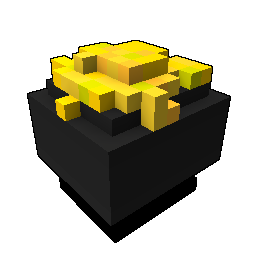 4rkeN 3 weeks ago