Chloromancer - Class Art Challenge
Art Contest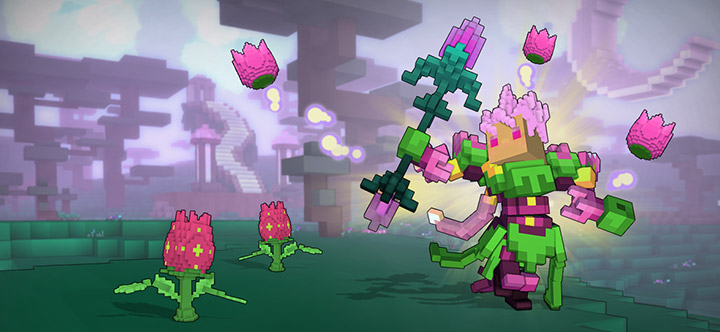 Chloromancer Art Challenge - Supported by #gamigotrees
Team up with gamigo and the Eden Reforestation Project to help restore beautiful forests!
The Trove team is hosting several community events, like this Chloromancer art contest, to help support the #gamigotrees charity.
For more information see http://charity.gamigo.com/en/index.html
---
Task
Create some Trove fan-art featuring a Chloromancer tending nature
Upload to the Trovesaurus Gallery and make the art visible
Enter the challenge Chloromancer 2020
---
Dates
Tuesday, April 21, 2020 to Tuesday, May 5, 2020
---
Rewards
3 highlights chosen by the Trove Team will receive a choice of Clover Collection pack or Flower Power Pack (PC ONLY)

Console users who are highlighted will receive alternative rewards

Taking part with an entry that makes sufficient effort you will receive 1x Reward Token
Any additional featured entries will receive an extra 1x Reward Token
Additional Flower Power Packs (PC ONLY) will be made available on the Trovesaurus Rewards section for those saving up their Reward Tokens
---
Comments and Likes
Comments

0
Likes

8
You must be logged in to add a comment.