Evilfest (Community Draws)
January 1, 2018 |
Etaew |
1,947
To continue our celebration of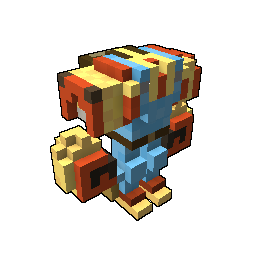 Evilagician we are hosting an art contest featuring any of his mods.
Task
Standard contest rules apply, please do not use images from the internet, screenshots from the game, or any work that is not your own.
IMPORTANT: Relation to Trove amnesty is now over, you will need to make sure that for every contest this year it is filled in, or your entry will not count. For this contest you will just need to write the name, or link to the, the mod that you are featuring into the field.
Dates
Monday, January 1, 2018 to Monday, January 22, 2018
Rewards
4 entries selected by Evilagician will receive 2x Reward Tokens
All entries with appropriate effort will receive 1x Reward Tokens
Inspiration
This is just a sample, you can choose any of Evilagician's Mods
Comments
Contribute to the discussion or help improve an article by leaving a comment below.
Add Comment
You must be logged in to add a comment.