TheSymbols Chat Mod - Customise your chat experience!
Features can be customized!
Links
Default Changes
These are the changes which are in the mod as you download it by default, there are also "customisable changes" which can be found below and in the configuration creator.
Whisper notification sounds
A sound which plays when you receive a whisper, by default this is the forge upgrade sound.
Whisper color change
The color of whisper messages is changed to be more readable by default.

Timestamp
The timestamp is what shows the time a message was posted, this is set to 24 hour format by default.

"Easy reading mode"
This feature is one which will be hit or miss for many people (but don't worry, it's customisable).
Working differently in Trade chat and ST/Ultra chat, this feature is able to (most of the time) figure out what type of message is being sent (example: WTT/WTS/WTB for trade) and colors the entire message after that keyword a certain color.


Trade chat
WTS and WTB have similar blue shades, which are pretty easily distinguishable at a glance.
WTT is a vastly different color due to the fact that we thought having 3 blue shades might get confusing, this type of trade is also often rarer so this won't show up as often.

Here is where this feature shines. When messages with multiple types of trade in them are recieved, it can change the color halfway through!
This is especially helpful on those long messages listing a lot of items that might change from WTS to WTB halfway through.

ST/Ultra chat
In shadow tower chat and Ultra chat the color change for "Looking for group" or "Looking for more" messages.
LFM (also works with "X/8" being in the messages) colors the rest of the message in the "Looking for more" color.
LF / LFG / INV / Invite all work for the "Looking for group" color.

Symbols (Emojis)
Emojis are in the game! By default they are all turned on. There are 4 categories, these being "basic", "meme", "ST" and "trade".
For a full list of emojis, look at the User guide / Manual.


Basic emojis
Basic emojis are things you'd expect, like smiley faces, these are available to use globally.



Meme emojis
Meme emojis include various memes and emotes you might recognise from elsewhere, including some trove specific ones.
These are limited so that they may not be used in ST and Trade chats, to reduce spam & clutter.



ST/Ultra emojis
In shadow tower chats specifically, there are some emotes which operate within them.
These emojis replace SW, WP, PIN and DOTM (also variations of them) with symbols of each tower taken from the game files.
The emojis also change color to red or purple if "HM", "UM" or variations are mentioned during the message.
(Warning: this won't work with multiple tiers of shadow tower and will just take the highest tier to color all emotes this way).




Trade emojis
In trade chat specifically there are some emotes which operate within them. These emotes (for now) are symbols for pearls and stars relating to gear.
They replace instances of "5*" or "5 star" with the star emojis.
This is also the case with Pearls, when "1 Pearl" or "1P" through to "8 Pearl" or "8P" is typed in.
All of the Trade emojis are created by SkyRider3217! (Huge thanks to her <3)

Customisable changes
There are many of you that might want your version of the mod to be slightly different, say, changing a few colors you dislike, removing a group of emojis that you do not wish to see.
Fear not! There are many things about this mod which are customisable by the user via the prefab file, find out more about it on my website's configuration creator
Want to get more emojis in-game? Then head over to the request form!
Huge special thanks to the people that has helped out or come up with suggestions to the mod!
Comply, ExoDave & Arion4K - For beta testing the chat tab system.
ExoDave - Huge help with image work for the new tab system.
SummerHaas - For helping out with coefficient calculator.
Skyrider3217 - Making Symbols (Emojis) for trade chat.
Atom & Arion4k - Organizing the suggestions document, suggesting features & bug testing.
Arion4k - suggesting the Emoji system!
StormReaper - For telling me about the language configuration idea.
Altovod - For his CME Mod that i took inspiration from on some features.
Standa - For reminding me about Global chat colors.
vizthex - For suggesting 12 Hour time format.
Versions
Update/Add 68 club logos.
Update/Add 100 emojis.
Update/Add 16 player badges.
Download TheSymbols Chat Mod (3.0.5)
Add 34 new emojis.
Add 15 new club logos.
Add 1 new Trove modder.
Add 4 new youtubers.
Add 3 new streamers.
Update 8 club logos.
Download TheSymbols Chat Mod (3.0.4)
Add 42 new emojis.
Add 29 new club logos.
Add 1 new Trove modder.
Add 1 new Alpha players.
Add 2 new youtubers.
Add 4 new streamer.
Update 10 club logos.
Fix red override when using custom colors.
Change w emoji to f.
Download TheSymbols Chat Mod (3.0.3)
Fix bug where emoji list icon was shown ontop of input field when tab system was disabled.
Fix so that me/ color is the same as your name color.
Fix bug where lower to mid end computers would get "0. Channel" as their default channel.
Download TheSymbols Chat Mod (3.0.2)
Fixes bug with uncapped messages.
Add in-game interactive Emoji list!
Add w to unready yourself in spoods (shows as a red box with X).
Add me/ command (like in Discord, IRC or /say command but for all channels).
Add format config option for me/ messages.
Add format config option for /say messages.
Fix /s to not show your name double.
Code optimizations.
Download TheSymbols Chat Mod (3.0.1)
Likes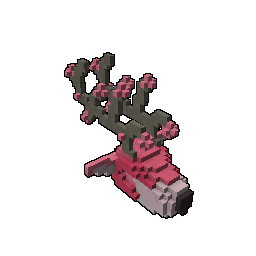 Fizzinc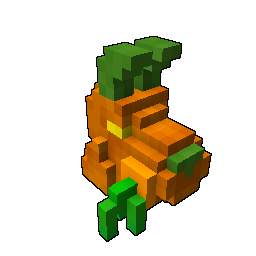 pendk
TomNoble
KawaiiCaretaker
TheSymbol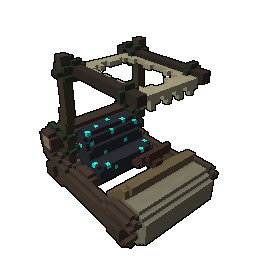 B_Y3LL0W
StormySkull
vanilla85
Mario583
BisquiteCat
Grizbur
Chronozilla
MrRobbyJ
tony5906
StormReaper
FoxyDr3am
Siviekit
ipmanOver9000
Tolerant
USCPresident
Zwerg11880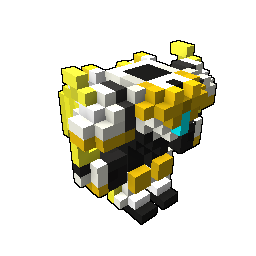 phoenix2.0
Xerniac
Shinokami007
PrinceLelouch
HunterRose
ladybug_Sam
Angel_Wolf_Breaker
Devids10
ExoDave
Satoshi
Alexia3133
WillyWhoopin
Clayreax
OmnomCandyMonster
FawlowDeer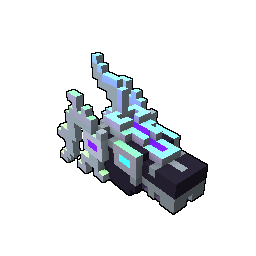 LegendZ_s2
Hikari_Baindo
PuPoKuangChih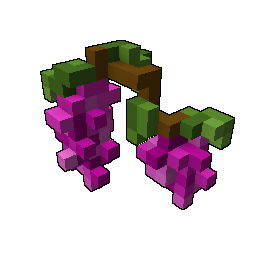 DaniyilD
Doryan
Maxi
Tricksh00ts
EPFsecret12
HTony
AoNo
hag_flip
dwsantos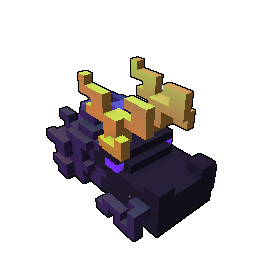 STRIFE
ArtiusFox
Xandllu
Swiftnightshadow
BlindGhost
SnowLeopard756
Larkian
LethalContact21
Winged_Light
NonnoNanni45
lusterofgem
xxbrianpvphd
Lerain_PT
Blueeyy
Maxstrongred95
P3nd3jito
Raojayou
Neon_Shark
Swift1012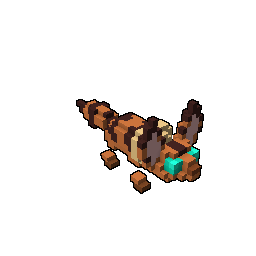 Noelmaple216
Zafoy
jrgex
Rafkhiez
BotNaruhiko
nicromancer
Petitours
Sandu35
Emanuell_Clash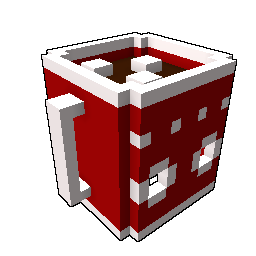 Matyjordan
tq0n0tp
Altairyx
Punts
wootlz
DARKINSANITYSHY
Giopaxxo
__Terran__
CreatorXM
luigicrafter
Igtenos
TinySugarCube
Ahkii
Valalol
Chomusuke_Z
WhatGoesAround
CrazyOnly
DatCat
ChaoticKitsune
BTWthebestknight
KuroashiNoPauch
TRaLoNe
LOKEONE
Zephir67
alan56987
Wyvern_Mihail
Unamed_
Krazycat11
slinkFPS
Hexenbiest
Vorxz11
Mottino
Debender
PeixinhoNinja
Daror
Kentuky
CantUseMyRealName
ZaLvAgEr
UncleRoblox
Thanatoazt
_kapsiu
lnfection
jiangwei
Asled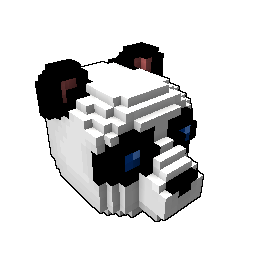 TeddyXD
Jeanekokun
Xim_
MisterY
Camou_-_
MMA
CelestialShockwave
WalkingCupcake
Syhcpxt
InvitingLotus
thunderbolt128
gidster
ellinia
mariyi
DarkKasane
Jhxe
ViPxSkully
Javier1147
DimiDoidao
adrianLKDbr
SemSen
Gazeal
Cotten84
Dikoz
Lekkora
RNG
Lava_Fire
Amrith
sundre
SoIace
Terrariak35
Olivia091220034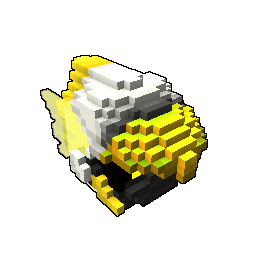 DunnY_FuntoM13
helsdor
TropK1d
Debender5602
Demon_mo
Yoozerneym
Keenan Gray
MrCrise
Comments
Contribute to the discussion or help improve an article by leaving a comment below.
Add Comment
You must be logged in to add a comment.
Info
Created: October 12, 2016
Updated: October 12, 2019
Type: TMOD
Originality:
Original Work
Trovesaurus Views: 68,809
Steam Workshop Views: 43,474
Downloads: 64,902