Deep Dragons
Patch Notes - Deep Dragons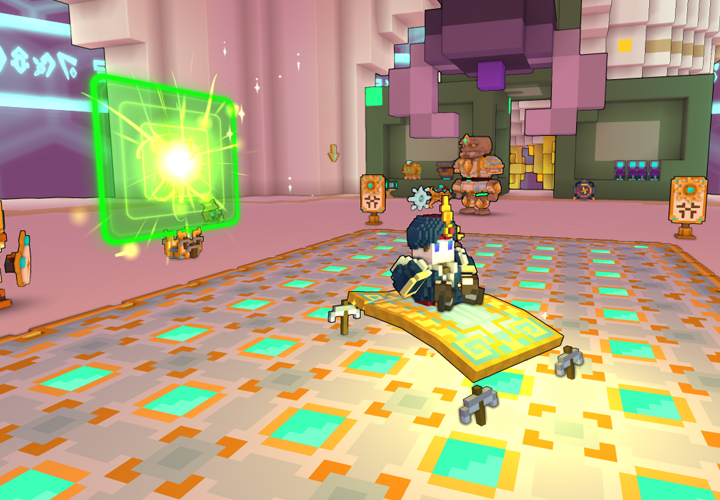 Dear Trovians,

We hope you enjoyed the arrival of Corruxion, the new Merchant Dragon who will come to visit you every 14 days (as long as Luxion is not around).
For all those who have not yet seen our brief guide about Corruxion, or who have not had time to read it, you can find our guide >>> HERE <<<.

Our developers are not done with the year yet! They have prepared a multitude of surprises for us during this update.

You will be able to discover 3 new magnificent legendary dragons which you can see below. Find out where to get their fragments in our patch notes. Who will be the first to become the proud owner of one of these dragons?

Also be ready to dive deep into the delves because there is plenty to explore and discover such as: new possibilities in delves, gateways, banner styles and new mounts!

What are you waiting for? Discover everything now! Log in and #StaySafe while playing Trove!


The following patch notes are PC only. Here's an overview of today's update:



3 new dragons have been added!


Amatrix, The Hexed


A Legendary dragon whose fragments can be found from creatures in Amperia and Neon Underground delves.

Vaentaera, the Perpetual


A Legendary dragon whose fragments can be found in the chest in Volcanic biomes
Fragment drops increase at lower depths, but stop increasing at depth 150.

A.T.M.O.S. –D-R4C'


A Legendary dragon whose fragments can be found from completing dungeons in Cursed Skylands.

A new category of mounts has been added to the Mount Taming Bench: Carpets!
Carpet Talismans are found very rarely in The Understacks in Delves of Depth 120 and deeper.
Collect all 8 of these biome themed travelling tapestries.

Banner Styles associated with each boss can now be obtained in Delves.
Recipes for these styles drop from the bosses, and can then be accessed at the Delve Workbench.
Hydrakken's Guidance and Flakbeard's Flag have had their appearances upgraded.

Completing dungeons in Dragonfire Peaks now gives a chance for a "Volcanic Vaults" Gateway.
New "Stable" Delve Gateways which open at specific depths (from 20 up to 136) can now drop rarely from dungeon chests.
Recipes to create Delve Gateways for specific bosses have been added to the Delve Workbench. Unlocking the boss' associated Memento in Delves unlocks the recipe.
Uncommon (green) and Rare (blue) mementos now deconstruct into Uncommon and Rare "Condensed Memories," which are used to craft these new gateways. (Epic (purple) mementos still deconstruct into 5 Pressure Locked Delver's Caches).
"The 'Enterprising Novella' who can appear in The Understacks now also sells a Delve Gateway which opens to The Understacks.

5 additional new mounts have been added to bosses in Delves.
Removed a second instance of Captain's Quarry appearing in collections.
Fixed an issue that was preventing allies from appearing properly on the Featured Item Workbench.
Adjusted the description for the Crabby Cabbage in the store.


Thank you for your patience and your understanding.

Have fun in Trove!

Best regards,
Your Trove Team!
Patch Notes - Deep Dragons content powered by Mustaches and Bunnies.
Comments and Likes
Comments

0
Likes

2
You must be logged in to add a comment.
Konixyo
4mo
flamingdeli
20mo