Hello everyone! My name is SummerLeo_XD, and I am very new to the Trove community!
I will mainly create fanart for different challenges and will hopefully become a modder. I want to share my art with others so that it could be acknowledged and appreciated. Thanks for reading and thank you Trove for bringing us more fun!
~SummerLeo_XD
P.S., Yeah, I know, this is a short intro <('c_' v)
Username on PSN: SummerLeo_XD
About
---
I LIKE TO DRAW!
I LIKE TO DRAW!
I AM AN ARTIST!
I LIKE TO DRAW!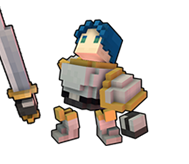 24
6553
14
0
9
0