octarock
Glass Artist Gold Member Member Modder Streamer
Connections
Discord

octarock#5919
online
About
---
Hi I am the Owner of OctarockStudio a glassblowing studio | Youtuber | Cosplayer | Streamer| and a gamer with Asperger's
I join trove back on 14oct 2014 and been playing whenever I can.
Also, I just start getting in to make mods for the game and hope 1 day to have some my stuff be added to the game check my mod tab to see what I did so far that you can add to your game. enjoy feedback is always welcome
This year I Be make so far a total of 15 . Custom made allys for the people in this community from a round world even from china that have done so much from big to small.
But I also need your help I can only find so many I want to be more than just a fun thing I want as a way to give back to all who help in this community a game that lets us be us from building to pve to well your own way of playings.

I will be to update this list below on everyone so far done.
Also, I be streaming the make of each one and person it for will be put in any input they want to be.

Also, the end goal is to make this a mod pack that everyone can enjoy and maybe if dev would like to be added to the game.

Also from talk to many about this and the all think it be for best if add all them will have no mastery and give no help with your classes these are away to show off your love to your fab and show your support and thanks to the people of this game that have done so much.

At end year when all finished it be put on trovesaurus as a mod pack Stream dream 4 waits better name Community dream.

If you know anyone you think should have one no matter where they are in the world or how big the are post below.
(YT) = Youtube
(S) = Streamer
(C) = Community supporter

(A) = Artis
other tiles add as i Think of them

So Far these people have had one made for them:
lordfafy (YT)
QueenLauralou (S)
neemon (S)
suggarrhighh (S)
thetattooedfox (S)
WolfBrother13le (C)

Nina (C)

crowvidae (A)

Mr Eye Ball (S)
All will be made Live at
https://www.twitch.tv/octarock
so far I finished:
WolfBrother13le (helps many players and streams of the game )
Have a good week
Octarock *hugs*
Free Class Coin
Before you reach Mastery 20 by using octarock's Refer-A-Friend Code
30
28129
30
27986
30
7000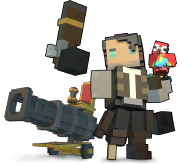 8
0
11
0
16
0
16
0
8
0
9
0
12
0
14
0
18
0
11
0
15
0
8
0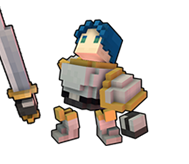 20
0