octarock
Glass Artist / Streamer / Modder
---
< thebunkerman has invited youto > < Trove Collection >
---
About
---
Hi I am the Owner of OctarockStudio a glassblowing studio | Youtuber | Cosplayer | Streamer| and a gamer with Asperger's
I join trove back on 14oct 2014 and been playing whenever I can.
Also, I just start getting in to make mods for the game and hope 1 day to have some my stuff be added to the game check my mod tab to see what I did so far that you can add to your game. enjoy feedback is always welcome
Also I have a project this year make stream dream allies for streams I know and others that should have got one but never did so far on my list there over 25 at this stage I be doing 1 every 2 weeks but if they have an event on stream like queenlauralou 24h stream she had i made her one as she was streaming also everything I make I will be streaming it so drop in some time.
so far I finished
Have a good week
Octarock *hugs*
Site Stats
Likes Given: 34
---
Art Likes Received: 3
Mod Likes Received: 6
---
Giveaways Entered: 26
Giveaways Won: 0
Free Class Coin
Before you reach Mastery 20 by using octarock's Refer-A-Friend Code
30
28129
30
27986
30
7000
11
0
15
0
8
0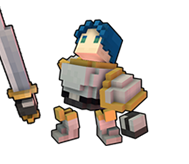 20
0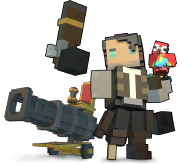 8
0
11
0
16
0
16
0
8
0
9
0
12
0
14
0
18
0