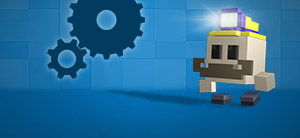 Adding a new dragon, first challenge of the day now awards one dragon soul.

The servers will come down at 7 AM PDT / 2 PM GMT and should be down for approximately 3 hours.
Source: http://forums.trovegame.com/showthread.php?56623-Ancient-Dragon-Ascension!
Ancient Dragon

Say hello to our scaly friend: Trimach the Ancient!
Ancient Dragon Caches from Trimach's brood are the new reward for completing challenges!
Ancient Dragon Caches can contain Flux, Eyes of Q'bthulhu, Dragon Coins, Penta-Forged Shadow Souls, and Ancient Dragon Souls!
Dragon Coins can be used to buy previous dragon caches, or to created Purifying Dragon Flame, which can be used with Penta-Forged Shadow Souls to upgrade Shadow 5 gear into Radiant gear.
Ancient Dragon Souls can be consumed to unlock Ancient Dragon Ascension badges, viewable under "Badges" on the Collections screen (Default Key: Y).
1 soul - Ancient Dragoncrown
5 souls - Ally: Ancient Dragonling
10 souls - Ground Mount: Ancient Fledgling
25 souls - Ancient Arsenal set of styles
50 souls - Winged Mount: Ancient Dragon
90 souls - Winged, Firebreathing Mount: Trimach the Ancient & Radiant Weapon Aura: Ancient Allure
100 souls - Spirit of Trimach: Permanently grants +5 maximum energy, +1 jump, and +50 magic find to your character

Daily Dragon Soul!
The first Challenge you complete each day will now award an Ancient Dragon Soul!
This soul cannot be traded.

Neon Dragon Souls
Still not finished with Neon Dragon Ascension? You can craft 3 Neon Dragon Souls at the Dragon Crucible in the hub for 2 Dragon Coins, 1 Golden Soul, and 15 Robotic Parts.
Comments and Likes
Comments

0
Likes

0
You must be logged in to add a comment.
No comments or likes yet!