Support the game you love and become part of the volunteer community team!

Greetings, Trovians!
Ever wanted to help your favorite game and become part of the community team?
Today is the day! Today onward, you can apply to become a volunteer Moderator for Trove and assist the team in various ways!
Before you take the first step and apply, let's take a look, step-by-step, what a Moderator is and how to become one!

Moderators are player volunteers that help both the Community Managers as well as players through discord and in-game. They may have many different duties and help in many aspects of the game, but they are dedicated to improving your game experience.
Moderators are normal players with responsibilities and act as a bridge between community and staff. They're representatives of gamigo as part of the moderation and disciplinary committee. They also assist in resolving players issues, from in-game questions to technical support and troubleshooting.
That said, Moderators are still regular players that uphold the Terms of Service outlined by the gamigo group and aren't liable for the time they aren't active because they are, in fact, volunteers.


✔️ Suggesting, creating, planning, organizing, and/or running events in all platforms for players to participate in and enjoy
✔️ Providing internal and/or external means of support regarding any kind of issue/s such as player reports, game questions, game issues, technical problems, sales questions, etc. on Discord
✔️ Moderating and intervening in any issue/s that revolves around player-to-player harassment, arguments, excessive foul language, etc. on Discord
✔️ Listening to player concerns, being the first line of Customer Service forwarding player feedback, and upholding the Terms of Service
✔️ Reporting bugs and exploits to Community Managers


❌ Check a player's tickets, logs and account history
❌ Modify anything related to the game
❌ Being a walking encyclopedia. A Moderator may not know every single aspect of the game. Although, a Moderator will try their best to help you solve a situation.


❌ Abuse their title or power for any sort of popularity gain, special treatment, threaten, and/or undermine a player
❌ Mediate/Middleman any player transactions, such as trading or voucher agreements, etc. They can't do anything other than report a scammer like any other player would do
❌ Alter, and/or modify any aspect of the game features, and/or accounts outside of their own


Moderators have close connections with the Community Managers and are an integral part of the community team, with the addition of getting a snazzy new role on Discord.
Now that we took an in-depth look at what Moderators, let's find out how to apply!


General requirements for application

🚀 Must be 18+ years old.
🚀 Must know and understand English, both spoken and written.
🚀 Capable of working with a team.
🚀 Must be able to take constructive criticism.
🚀 Willingness to invest time into their communities.
🚀 Willingness to learn and improve.
🚀 A headset, speakers, and microphone to interact with the team.
Bonus:
🚀 Previous experiences in a similar position.
🚀 Knowledge of any language other than English.

• Able to dedicate a good portion of their time to helping their communities grow.
• Capable of assisting players with any query with professionalism.
• Can listen to their communities and report to the Community Managers with all the necessary details.
• A team player.
• Friendly and easy-going.
• A clean account history with no violations.
• Be thick-skinned to any incoming player fire.
• Be kind and have lots of patience.


🚀 Enforce the platform's rules outlined by the staff.
🚀 Report any feedback and reports to Community Managers in a timely manner.
🚀 Engage with your community, intercept and defuse player disputes, and answer player questions.
🚀 Be social and create an image where you want your community to be comfortable with you.
🚀 Assist the staff with any task they may give you.
🚀 Communicate with your team, create bonds and stay organized for anything that is happening or might happen.

They are chosen firstly through their application and their skills are evaluated. Once we feel sure about their application, we'll move to an interview on voice call with a Community Manager or a Moderator. After the interview, we'll review your answers and your skillset, and we'll make a choice from there. Regardless of the application outcome, you and only you will be notified.

There could've been several reasons why your application was declined, perhaps you weren't the perfect match for a Moderator position, but we believe in constant growth with constructive criticism, we'll get in touch with you directly and chat about what could've been different and help you become the best candidate possible, so don't get discouraged, getting declined doesn't mean it's over, you'll get another chance soon!

First, congratulations on being accepted as a Moderator!
Your journey will be filled with lots of tasks, and you will make many friends along the way, and we hope you'll love working with us!
Don't be worried about being lost and not knowing where to go, after your application is accepted, we'll move on to a voice call to onboard you with all the necessary information to get you started, while questions are always welcomed and we want to see you grow and improve, take this onboarding call as a designated time to ask all the questions and clear all your doubts!
After the onboarding, you will be on Discord on trial, this means without permission to take any actions. We recommend using this trial period to absorb as much knowledge from your fellow Moderators.
When the team finally has a good read on you, permissions will be granted and you'll be a Moderator!
Now that you have all the information that you need to know, let's get you started!
Click the link below to apply!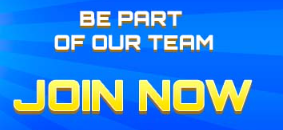 👉🏻 APPLY 🔗
Thank you for being interested in becoming part of the volunteer community team!
Your Trove Team
Comments and Likes
Comments

0
Likes

1
You must be logged in to add a comment.