Bubbling Biofield (Game Draws)
Posted January 1, 2018 by
Etaew (PC)
and viewed 1,365 times.
Thanks to
SkyRider3217 (PC)
we are running a contest to give away
Bubbling Biofield auras. Game Draws are contests to create related fan art for a chance to receive a specific item.
Task
Create fan art that features any of the Trove Fish that can be found when fishing in water, lava, chocolate or plasma
Submit to the Trovesaurus Gallery with the tag #Bubbling Biofield Contest
Important: Please remember to state what fish you are drawing in the "Relation to Trove" field, so we all know. Entries to the contest will not be valid without this.
Dates
Monday, January 1, 2018 to Monday, January 15, 2018
Rewards
Related Pages
Likes
RexDinor (PC)
Ae_blitz (PS4/EU)
Leon_HDkeanu1YT (PC)
killrbb (PC)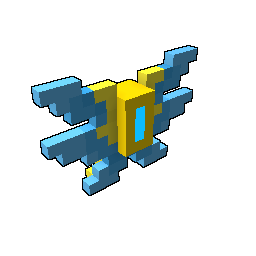 KingCheese13 (XBOX)
CommanderFuzzyFace (PC)
TRAVO45 (XBOX)
markanthonyaf (PC)
lusterofgem (PC)
TheEpicSheep18 (PC)
plumsmashers (PS4/EU)
ohydrolyx (PC)
SamuraiLegend (PC)
Painfullgesture (XBOX)
Itachi2007 (PC)
nenadcar123 (PC)
GodZiz (PC)
xHoLiGaN85 (PS4/NA)
maxtheminers (PS4/NA)
Roukirou (PC)
Comments
Contribute to the discussion or help improve an article by leaving a comment below.
Add Comment
You must be logged in to add a comment.