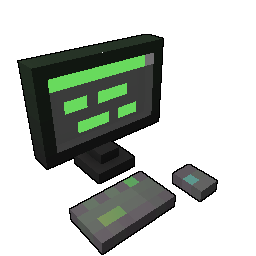 36
Damage Coefficient Stat
Published
TheSymbol
Adds the calculated damage coefficient of your current class to the stats view!
Links:
Explanation of coefficient (Thanks Hunter)
The coefficient it's not precisely your attack damage, it's just used to compare your overall stats. As far as I know it's not based off in any real damage per time measurement. You'd need some references to actually know how big your coefficient is. I'll give you some examples on those links, underneath the "Save" button you have the Damage Coefficient.
Those are rather high, but not one of the highers in Trove. The higher ones are around 2.8 and 2.9 (on classes that don't have bonuses, read note below).
Remember to check the "Ally" checkbox to get the right damage.
Note: The Candy Barbarian, aswell as some other classes, have a bonus damage, therefore, their damage coefficient is higher than other classes with the same base stats.
Info
Created:
June 12, 2017 - 10 months ago
Updated:
November 14, 2017 - 5 months ago
Trovesaurus Views:13,529
Steam Workshop Views:14,521
Downloads:8,415