Damage Coefficient Stat
Published
Adds the calculated damage coefficient of your current class to the stats view!
Links:
Explanation of coefficient (Thanks Hunter)
The coefficient it's not precisely your attack damage, it's just used to compare your overall stats. As far as I know it's not based off in any real damage per time measurement. You'd need some references to actually know how big your coefficient is. I'll give you some examples on those links, underneath the "Save" button you have the Damage Coefficient.
Those are rather high, but not one of the highers in Trove. The higher ones are around 2.8 and 2.9 (on classes that don't have bonuses, read note below).
Remember to check the "Ally" checkbox to get the right damage.
Note: The Candy Barbarian, aswell as some other classes, have a bonus damage, therefore, their damage coefficient is higher than other classes with the same base stats.
Timeline
Created: June 12, 2017 - 5 months ago
Updated: November 14, 2017 - 4 days ago
Mod ID
#4661
Stats
Trovesaurus Views: 6978
Workshop Views: 10352
Downloads:5285
Likes
BlindGhost (PC)
RNG (PC)
Vitalius (PC)
Mario583 (PC)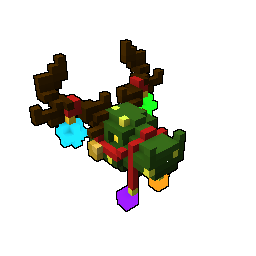 Circuitree (PC)
NonnoNanni45
SuGarT (PC)
Runelight99 (PC)
Tolerant (PC)
USCPresident (PC)
EvilSanes (PC)
Shinokami007 (PC)
TmuaT (PC)
ladybug_Sam (PC)
Satoshi (PC)
BabyManBrodie (PC)
GHammer (PC)
Hikari_Baindo (PC)
Zurako (PC)
Doryan (PC)
kingphilip10 (PC)
Wahoo (PC)
Swift1012 (PC)
Mod Downloads
Mac Users: You can manually download mods
Updated for Adventures Update!
Downloads: 310
Created: November 14, 2017
(4 days ago)
Updated with the new Eclipse UI!
Downloads: 2,556
Created: August 22, 2017
(3 months ago)
Fixed the annoying bug that made the coefficient stat not auto update when you swapped character.
Downloads: 424
Created: August 12, 2017
(3 months ago)
Added support for other languages, it now works for players playing in any other language than english!
Downloads: 575
Created: July 26, 2017
(4 months ago)
Switched to full coeffcient value instead of rounded million value (note its not as precise as the one on pfiffels website since its not using base damage for the calculation, so its a few numbers off but not alot!)
Downloads: 1,252
Created: June 13, 2017
(5 months ago)
Fixed bug where stat window was clipping
Downloads: 122
Created: June 12, 2017
(5 months ago)
Downloads: 46
Created: June 12, 2017
(5 months ago)
---
Used in Mod Packs
Mario583's Useful Mods You Might Like. by Mario583
Vitalius' "Make Trove great again" mod picks by Vitalius
---
Comments
Contribute to the discussion or help improve an article by leaving a comment below.
You must be logged in to add a comment.