2022/items/item_crafting_giantlands_sundercharge_crystal
Sundercharge Crystal
Crafting Material. Usually Claimed weekly after finishing BOSS waves in 5-star Dungeons in the Sundered Uplands, can also be found within Unstable Sunder-Ark Caches and Sundered Uplands Caches.
Designed by: Trove Team
Cannot be traded
No images have been added yet, upload one!
Source
Found in the following Trove Store Packs:
Low mastery for price.
Has items to inflate "value".
Low mastery for price.
Has items to inflate "value".
Other methods to obtain:
Fungi Recipetakers spawn in the heights of the Uplands outposts, trading in either
Ashen Recipes or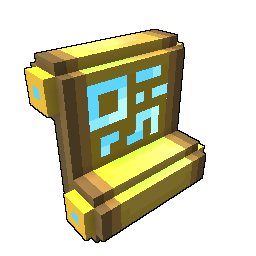 Irradiant Recipes (9) for limited amount (1) of Sundercharge Crystals (5) each.
Weekly by completing boss waves of 5-Star dungeons in Sundered Uplands biome. For Uber-10 difficulty: first 10 boss waves (2-29) will give 3 Sundercharge Crystals each, next 10 (31-72) 2 each. And final weekly Sundercharge Crystals can be obtained by clearing next 10 boss waves (73-113) in Uber-11 for 1 Sundercharge Crystal each.
Greater Sundered Uplands Cache as rare

Golden Sundered Uplands Cache as common
Last updated 1 year ago by
Asled
Info
Imported in Patch: Sunrise
Blueprint:
2022/items/item_crafting_giantlands_sundercharge_crystal.blueprint
---
To Create Link:
Sundercharge Crystal
Use A Tag
Comments and Likes
Comments

1
Like

0
You must be logged in to add a comment.