Spring Fling 2022
Fling pretty flowers!
Spring Fling 2022
3 May - 17 May
Fling pretty flowers!
---
Spring Fling 2022 - Overview
Spring Fling is here and this year a new friend has come to the Hub. Sir Dapper Duckington Esquire Has returned.
Sir Dapper Duckington is still selling Spring Flingers and everything from last year has returned, but this year instead of making the Chloromancer class the rewards are generic (and better for players that are more established) and there are MORE Waspiders, this time in the Permafrost.
The Permafrost Waspiders have a new drop table featuring new rewards and the revitalized quest chain has a new snowman mount.
2021 Drops - From Waspiders in Medieval Highlands
Mount: Spring Bloom (event quest item)
Mount: Jade Bloom (tradable)
Ally: BEEEE BUDDY (tradable)
Ally: Lil Waspider
Banner: Bee for Banner
Spring Sting (2021 Pack)
Fae Duckster (Fae Trickster costume)
Dark Spinner (Tombraiser costume)
Yellowjacket (Vanguardian costume)
Dragonfire Ant (mount)
Resplendent Blossom (mount)
Bee Barge (boat)
Honeycomb Sail
Blushing Bloom (ally)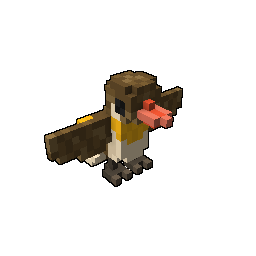 Honey Guide (ally)
Fire Ant (ally)
Spring Fling Pack (2020 Pack)
May Flower (ship)
May Flower Sail
Growing Gator (mount)
Sir Dapper Duckington (ally)
Frolicking Fable (ally)
Bouquet Buggy (mag rider)
Precipitation Princess (costume, hat and parasol)
Van Gardener (costume, hat and trowels)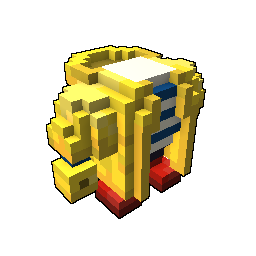 Heroic Hydrophobe (costume and hat)
Spring Flingers
Players can now buy spring flingers from an NPC in the hub during the event.
- Spring Flingers can be used year-round.
- They Spawn Flowers at the thrown location.
- During event in the Medieval Highlands and Permafrost (new) zones, they spawn a Bee Buddy Ally
- Additional colours (Red, Purple, Blue, Yellow, Green, Orange)
New to Trove? Get started with a new account using the link below:
Comments and Likes
Comments

2
Likes

19
You must be logged in to add a comment.