collections/mount/griffon_snowy
Frostgale the Fierce
An expert in severe weather rescue, she is undeterred by blizzards or bad terrain.
Themes:
Permafrost
Designed by:
KawaiiCaretaker
100 Trove Mastery
Items which unlock this collection: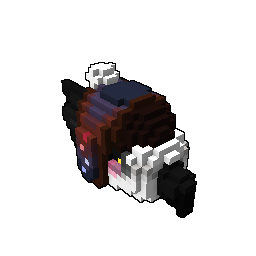 Mount: Frostgale the Fierce
Un-tradable
Dev Tracker
25 most recent dev posts that mention "Frostgale the Fierce"
PostCard wrote:
Join the Party Wave 3

The Party is at its Peak! Shadow Pinata Invaders are dropping again, and Pinates is back with the incredible Hyped-Up Pinata mount!


Griffons

Very very (very) rarely in the Cursed Skylands a Griffon Talisman will drop. This tradable crafting material can be used in crafting Griffons at the Adventurer's Crafting Bench.
Craft these four Griffons:
Drumsticks requires 1 Griffon Talisman and 60,000 Flux
Paul Esteban Maclaw requires 1 Griffon Talisman, 60,000 Flux, and 750 Golden Seashells
Falminar, Assuager of Burdens requires 1 Griffon Talisman, 60,000 Flux, and 1,300 Crystallized Clouds
Frostgale the Fierce requires 1 Griffon Talisman, 60,000 Flux, and 2,500 Glacial Shards


Challenges

Stedm's coin collect challenge is now live. Good luck!
The coin collection challenges now require 100 coins for the top tier and 85 coins for the second tier.


Additional Updates

Fixed Chaos Chests sometimes not being looted in Shadow Towers.
Text on the dragon effigy has been updated for clarity.
Disaeon now grants +30 Power Rank and the following stats but does NOT grant Mastery:
+1000 Max Health
+1 Maximum Energy
+1 Energy Regeneration
+50 Magic Find
Added /replaceblock to the metaforge, which replaces the targeted block with the block selected on your hotbar.
Candy Barbarian - Shaggy Yeti costume now plays its Ultimate VFX properly.
Revised the icon for the Cobalt Carp.
Info
Updated: 2 months ago
Blueprints: View
---
To Create Link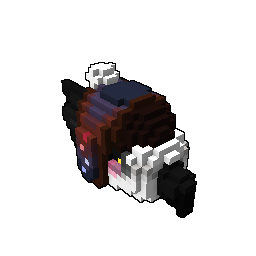 Frostgale the Fierce
Use A Tag
[Frostgale the Fierce]
[mount/griffon_snowy]