Taking a draconic form, this wily phantom plays pranks on the unsuspecting. \n\nHaving this Dragon unlocked grants a permanent +0.6% Critical Hit, +1000 Max Health, +250 Damage, +1 Jump and +50 Magic Find.
Designed by: Trove Team
250 Trove Mastery
This item cannot be traded.
View in Troxel View on Trove Wiki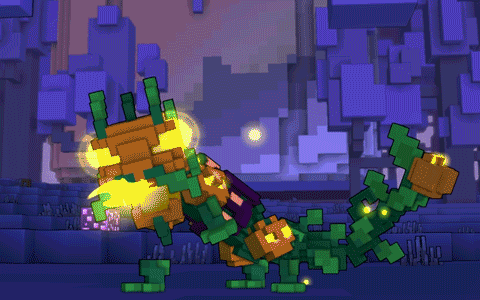 Effects
Mount
Wings
95 Movement Speed
100 Glide
Last updated 3 weeks ago by
Delicious
Crafted By
Drak-o-Lantern
recipe_item_mount_dragon_pumpkin
Crafted using:
Dragon Crucible (Dragons)
Dragon Coin (300)
Faerie Dust (750)
Flux (25,000)
Pumpkin (6)
Drak-O-Lantern Dragon Egg (1)
Comments
Contribute to the discussion or help improve an article by leaving a comment below.
Add Comment
You must be logged in to add a comment.
Videos
Videos that match the parameter Drak-o-Lantern.
Info
Updated: September 27, 2018 - 3 weeks ago
Blueprints: View
Links