collections/mount/dragon_newyearblue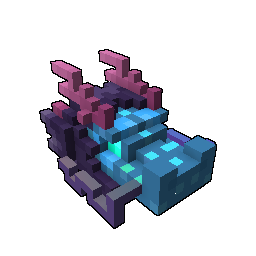 Shaoran, Sage of the Eastern Ranges
Throughout Reng history countless hopeful students have climbed his mountain, and almost as many masters have descended from it ready to change the world.

Having this Dragon unlocked grants a permanent +20% Max Health, +500 Magic Damage, and +50 Magic Find.
Designed by: Trove Team
250 Trove Mastery 30 Power Rank
Dev Tracker
25 most recent dev posts that mention "Shaoran"
PostCard wrote:
Additional Updates

The Super Starter Pack in the store has been replaced with the Jump Starter Pack. Get a boost with this pack of 4 rows of Inventory slots, 10 Chaos Chests, 10 Greater Dragon Caches, 10 Super Style Caches, and the awesome new TROV-3 Rocket!
The Lustrous Dragon Deal has been added to the store. This repeat purchasable deal contains 10 Greater Dragon Caches, 24 Diamond Dragonite, and 2 Lustrous Gem Boxes.
Fixed a crash that could occur with taking a screenshot with /screenshot or F12.
Fixed an issue that was causing crashes when searching collections.
Revenant's Spirit Spears no longer stacks with itself.
Pinatas and Sportsballs no longer trigger most combat abilities to prevent exploits.
Fixed a bug allowing part of the Revenant's passive to work in Bomber Royale matches, providing a slight unfair advantage.
Pinatas no longer count toward "Kill X enemies in Y location" adventures.
Blast Jump in Bomber Royale no longer requires having a weapon equipped.
The +2 Jump granted by Cy and Sanguine, the Twin Plagues is no longer granted in Bomber Royale or Battle Arena matches.
The +2 Jump granted by Carys, Seraph of the Golden Vale is no longer granted in Bomber Royale or Battle Arena matches.
Made some changes to Shaoran to bring it in line with other Dragons in the game, namely:

Stats have been added to the tooltip
Mastery increased from 50 to 250
Moved from Collections > Travel > Mounts > Crafted to Collections > Travel > Dragon > Ancestral
Added the crafting recipe to the Dragon Crucible. The recipe also remains present in the Forbidden Spires workbench
Sagely Blue Dragonscales are now affected by the Friday bonus.

The following styles can now be unlocked with the Autumn Style Stash - Freaky Frankie, Moonhowl Mask, Brusque Broom, Bat Bow, and Pumpkin Pounder.
Corrected the Red Hot Wings to refer to IXITimmyIXI as their creator.
Clarified the text on the Chronomancer Qubesly ally. Previously it read "Reduces cooldown time by 25%." This has been change to the more accurate description "Increases cooldown recovery speed by 25%."
Hyper Pinata EX mounts now deconstruct in to 75 Party Animal Pinatas.
The White Hot Wings item is no longer pretending to be the wrong color.
Corrected the Companion tooltips under Styles to reference the correct button to apply the style.
Wings in the store now reference the correct movement speed.
[PS4 Only] Fixed a bug with the Beaucoup Bombs Trophy preventing it from unlocking. It will now unlock properly (and will retroactively unlock if you had already met the requirments before)
[PS4 Only] Made some optimizatons for PS4-Pro Systems.
Info
Updated: 1 year ago
Created: 1 year ago
Blueprints: View
---
To Create Link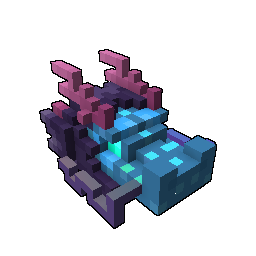 Shaoran, Sage of the Eastern Ranges
Use A Tag
[Shaoran, Sage of the Eastern Ranges]
[mount/dragon_newyearblue]