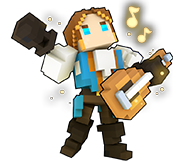 Bards embellish with relish, singing their song to assist their allies' abilities and enfeeble their enemies. Unleash a mighty kabong with your lute fist or cultivate a crowd with your cadence - playing to perfection powers your percussion.
---
Crafted By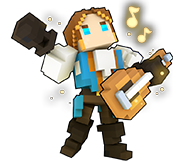 Bard
recipe_class_bard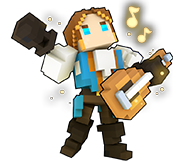 Crafted using:
Chaos Core Crafter (Advanced Classes)
Sentience Shard 60
Bound Brilliance 75
Freerange Electrolytic Crystals 26,000
Crystalline Core 500
Bardium 6,500
Builds
Melody Master
Empowered Air Gem for the Bard. The Bard has increased attack range and bard songs increased effectiveness. Only one such Gem may be socketed at a time.
---