Connections
There are no connections currently set!
About
---
Hello! :)) I go by the IGN of Nervash24, got it from one of the coolest animes I've seen when I was a kid.

I've been playing trove since May 2015 :)) I never got to play the beta, but back on those Trove was not that quite popular yet. I remembered back when the challenge rewards were still "dragon souls", it is used to craft the dragons in the hub. The first dragon I got was the Ancestral Dragon. Then, Sky giants from the sky realm, we're the real bosses back in those days, bringing the whole squad just to defeat it. Then that secret portal in the HUB located at the farthest west of the map, it has an exact location but i already forgot it, its way beyond the map. When you enter it you will be taken to the old HUB. ahhh memories . . . . . Trove never fails to amused me, though there are times that i got tired and stop playing, but still I came back. Hopefully, Trove will continue to grow and entice new players.
Free Class Coin
Before you reach Mastery 20 by using Nervash24's Refer-A-Friend Code
30
20923
30
20442
30
18344
30
17294
30
16633
30
14694
30
14091
30
14007
30
13776
30
8581
27
8141
24
6631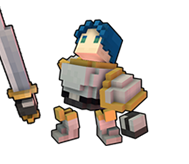 30
6540
26
6536
22
5945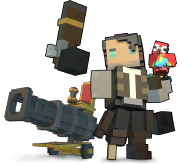 22
5724