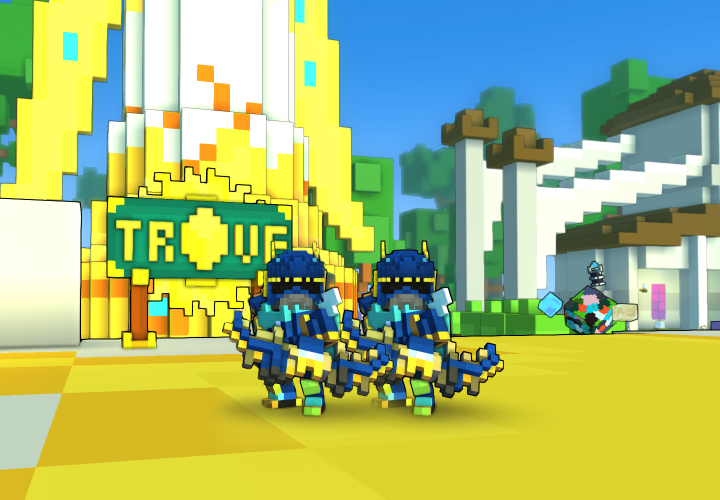 To celebrate International Siblings Day which will take place on April 10, we have decided to find the twins who are hiding in Trove.
Observe a photo of an NPC every day and take a good look at their location. Then find their twin somewhere in the world of Trove and take a photo of them yourself. Be careful not to photograph the same spot shown, but instead take one of the location of the twin 😉
Check out the photo of the NPC every day from 11:01 pm UTC following this post and search for their twin in the game. Take a photo containing the NPC along with your character and name shown in the screenshot.

Post your screenshot in this thread, every day until 10:59 pm UTC. Every valid participation receives 10x Dragon Coin per day. To make the whole thing more fun, we're giving away 1x ally Crabby Cabbage to every player who successfully participated on all 7 days. Those who have participated during the 7 days will also be able to choose to receive either 70x Dragon Coin or 1x ally Cute-topped Carrot who is the sister of our Crabby Cabbage 😉 (Please specify in the last post!)

Conditions of participation:
The general rules apply to this event.
You can only participate once per day, forum account and player.
You have to enter your character name, your platform, your region, including the screenshot with your character, IGN and the correct NPC, in the entry post.
Your screenshot must not be edited / revised.
The deadline for participation in the event ends at 10:59 pm UTC each day.
The team members' decisions are final.
Good luck to everyone!

Best regards,
The Trove team!
Comments and Likes
Comments

0
Likes

1
You must be logged in to add a comment.