NPC Parts
A NPC is made up of individual blueprints, modders can modify these blueprints to change the appearance of a NPC.
c_m_hellbug_red_claw_l
c_m_hellbug_red_arm_l
c_m_hellbug_red_shoulder_l
c_m_hellbug_red_claw_r
c_m_hellbug_red_arm_r
c_m_hellbug_red_shoulder_r
c_m_hellbug_red_body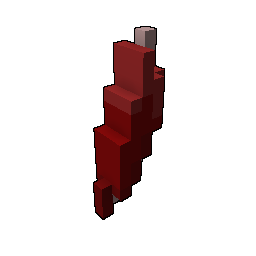 c_m_hellbug_red_foot_l_01
c_m_hellbug_red_leg_l_01
c_m_hellbug_red_foot_l_02
c_m_hellbug_red_leg_l_02
c_m_hellbug_red_foot_r_01
c_m_hellbug_red_leg_r_01
c_m_hellbug_red_foot_r_02
c_m_hellbug_red_leg_r_02
NPC Rig
Showing all other NPCs that use the rig mob_hellbug.
Flags
abilities/NPC/basic_attack_melee
commondrop_npc
smallcubits
vday_2016_adventure
Abilities
| Ability | Count |
| --- | --- |
| Basic Attack Melee (NPC/basic_attack_melee) | 1 |
| Basic Attack Melee 1 (NPC/basic_attack_melee_1) | 1 |
| Slam (NPC/slam) | 1 |
Qubicle Part Set (QBCL)
No downloads have been added.
You need to be logged in to upload a .qbcl file.
Images
No images have been added yet, upload one!
Comments and Likes
Comments

0
Likes

0
You must be logged in to add a comment.
No comments or likes yet!