This mod turns Ulysses the Unicycle into a clumsy cannon that'll help firing up your fighting spirit!
Versions
Initial upload. Enjoy! =)
Download [Ally] Flaky Field-gun (1.0)
Text
They say "Start the new year with a bang!" and while I might be a few days behind, I hope it'll still do.
Nothing too serious, just a sorta quick and sudden idea I had recently.
Big thanks to [user=Delicious] for her support!
I hope you'll like it! =)
Comments and Likes
Comments

1
Likes

9
You must be logged in to add a comment.
Replaces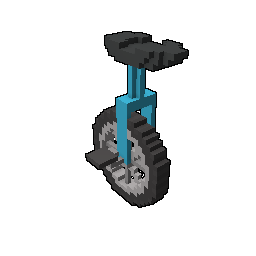 Ulysses the Unicycle
Info
Created: January 4, 2019
Submitted: April 6, 2019
Accepted: June 13, 2019
Type: TMOD
Originality:
Original Work
Trovesaurus Views: 724
Steam Workshop Views: 125
Downloads: 68
Related mods