It takes a lot of energy to form those floating jadebound spirit heads you see in the Forbidden Spires. Sometimes too much energy is used, and beasts like this are created.
Versions
Replaces
Trimach the Ancient
Download Jadebound GreatSpirit (1)
Related Forum Threads
25 most recent forum posts that mention "Jadebound GreatSpirit"
---
Mod Packs
Spires Mod Pack (Contest) by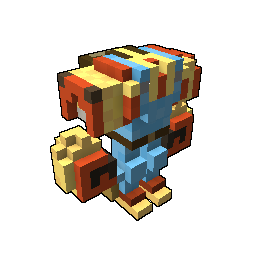 Evilagician
Comments
Contribute to the discussion or help improve an article by leaving a comment below.
Add Comment
You must be logged in to add a comment.
Original Work
This mod is created by a unique idea from this modder.
Info
Created:
December 5, 2017 - 10 months ago
Updated:
December 5, 2017 - 10 months ago
Trovesaurus Views:2,018
Downloads:311