item_crafting_nitroglitterine
Nitro-Glitterine
Crafting Material. A sparkling, highly volatile ore.

This ore is found uncommonly on the Geode Topside.
Designed by: Trove Team
Lootbox Probabilities
Obtained
We have determined the following methods can be used to obtain this item, however there may be others we haven't listed yet.
Found in the following Trove Store Packs:
Other methods to obtain:
Found on the surface and in caves of Geode Topside.
Can be harvested from growing
Nitro-Glitterine Flower Seeds.
Used in upgrading Crystal gear and crafting various items at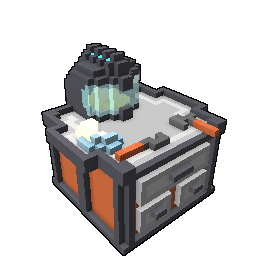 Crystallogy Workbench.
Info
Imported in Patch: November Update
Blueprint:
item_crafting_nitroglitterine.blueprint
---
To Create Link:
Nitro-Glitterine
Use A Tag
Related Forum Threads
2
Forum posts that mention
"Nitro-Glitterine"
Comments and Likes
Comments

2
Likes

0
You must be logged in to add a comment.
ZodiacLucky
I can't wait to sell more nitro I sell at a reasonable price for the day and I'm on Xbox T Ranger 391 is my new IGN