Effects
Kahramet, Warden of the Fields has the following effects:
Mount
Wings
95 Movement Speed
100 Glide
Having this Dragon unlocked grants a permanent +8 Max Energy, +5 Jump, +1000 Max Health, + 50 Magic Find and 30 Power Rank.
? Mount allows the player to move quickly on land.
? Wings allow the player to glide through the air.
Crafted By
This item is crafted by the following recipe:
Crafted using:
Dragon Crucible (Fragment Dragons)
Dragon Coin 300
Flux 25,000
Bunfeed 75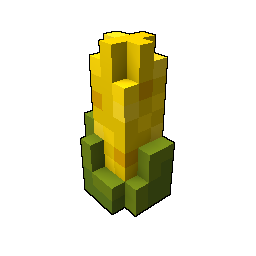 Corn on the Cube 150
Blossoming Dragon Egg Fragment 100
How to Obtain
You can unlock the Kahramet, Warden of the Fields in the following methods:
Unlocked from the following unlockers:
Unlocks a random Legendary Dragon you don't already have unlocked. Does not include Ancestral or Primordial Dragons.
Other methods to obtain:
This dragon can be crafted at
Dragon Crucible using:
Blossoming Dragon Egg Fragments are obtained from
Bobble Pod.
This dragon can also be unlocked with
Golden Dragon Effigy or with
Golden Blossoming Dragon Egg.
Comments
Contribute to the discussion or help improve an article by leaving a comment below.
Videos
Videos that match the parameter Kahramet.