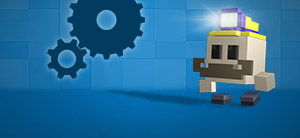 The Neon Nightsky Edition patch notes have been published! The update is scheduled to arrive on 3/10/15. Maintenence will begin at the usual 7:00 AM PST start time and should last for about three hours.
Source: http://forums.trovegame.com/showthread.php?13370-Neon-Nightsky-Edition&p=68598#post68598
Comments
Contribute to the discussion or help improve an article by leaving a comment below.