Delicious
A Colourful Toucatrice | Artist | Modder
---
---
"Delicious" -- but n-not actually edible. A part-time site moderator | modder! Please feel free to request art on my page! ♥
Created: August 27, 2016
Last visit: 19 hours ago
Game Status: Offline
Trove Forums: Delicious
Twitter: @PimDraws
Discord ID: Delicious#2071
About
---
Hiya there, I'm Deli! :D /
I love drawing and modding, most especially when it involves...
delicious-techy-odd-mystical-conceptual creatures or DT costumes.
Curious if your art request can challenge me in drawing execution? I think not!
...then again you probably might anyways!
If you're interested in requesting mods or getting art,
please feel free to message me or comment on my profile!
If you want quicker responses, tweet at me, or contact me on Discord!
I'll be sure to tell you when I'm on it!
Twitter | DeviantART | Steam | Shop
Soon to Arrive!

(@Framework Fabricator) Costume | Archieon, the Dreamer of Drakes
..& possibly more coming soon!
Something on my side?! Woe, that's pretty dang cool, I hope it doesn't cut HERE
Site Stats
Likes Given: 307
---
Art Likes Received: 667
Mod Likes Received: 549
---
Giveaways Entered: 66
Giveaways Won: 3
Free Class Coin
Before you reach Mastery 20 by using Delicious's Refer-A-Friend Code
30
29502
30
20050
26
19189
30
16955
30
14136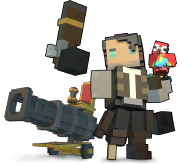 26
13663
23
13451
20
11802
25
11749
22
11295
23
10745
21
10466
20
6722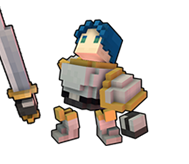 20
5765
21
5764
20
3934