About
---
To make sure players know how to access the classes they can quickly unlock for free here's a short list for you:
When you start Trove, your first class is free.
If you play RIFT (another Trion game) through the tutorial section, you can speak to a quest giver in your faction's main city to unlock the Chloromancer class in Trove automatically. A player made a video guide to show the process.
At Mastery rank 3 in Trove you'll unlock a Class Coin that you can use to unlock any class.
You'll also get a free Class Coin if you were referred to Trove by another player via our Refer-A-Friend program – this must occur before you reach Mastery rank 20.
When you reach Mastery rank 25 you'll receive another free Class Coin.
You will unlock a bonus class coin the first time you spend 5 dollars/Euro or more on anything in the Trove Store.
Beyond that, class coins can be purchased on the Marketplace using in game currency - the price on these will vary as time goes on. Unlocking all of the remaining classes will take time, but if you're willing invest the time you can unlock them all without paying anything.

Useful Trove items:
Free Class Coin
Before you reach Mastery 20 by using Mario583's Refer-A-Friend Code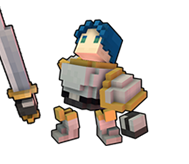 30
11791
30
7805
24
6586
25
6142
25
6042
24
5932
28
5925
24
5763
25
5697
26
5526
25
5507
28
5495
28
5377
26
5267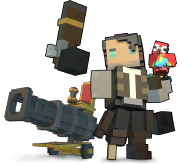 24
4933