Heading towards Block Friday – save until December 1st with our Cyber Week!
November 25, 2020 (updated 2 months ago) by
Trove Blog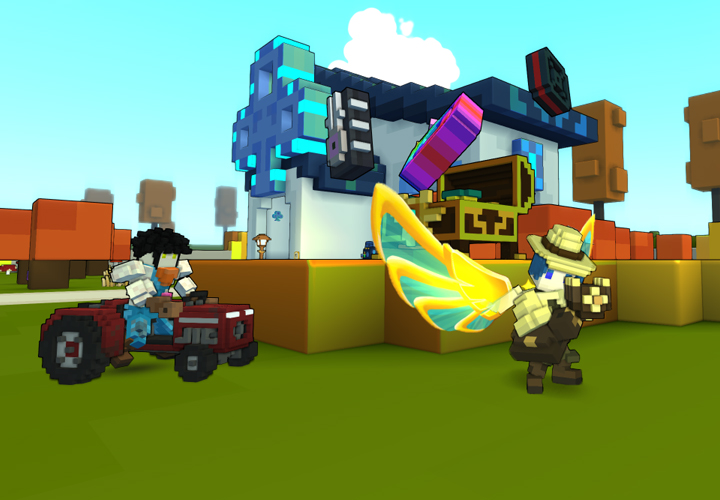 Let us celebrate the week of Block Friday in Trove.
You wonder how? Well, with mega special offers that you've never seen before, of course!

Let's start with Block Friday. Take a look at the mega offers we have prepared for you for this occasion.

The Block Friday offers begin on Wednesday, November 25th, 2020, at 3:00 PM UTC and end on Tuesday, December 1st, 2020, at 11:00 AM UTC!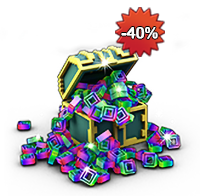 Our Block Friday offers start with an incredible discount on all credits packs.
Do not miss this opportunity and save a lot of money!
You'll receive 40% discount on all normal credits packs until December 1, 2020, at 11:00 AM UTC (the first-time buyer packs are excluded from this promotion).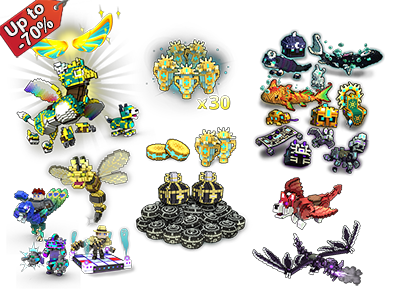 But that is not all!
Take a look around our shop. You will notice packs with up to 70% discount, including Mega Menagerie, Geode Companion Pack 1 and Vanguardian Super Pack.
Receive up to 70% discount on a selection of packs in our shop – until December 1st, 2020, at 11:00 AM UTC!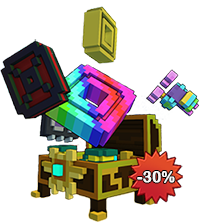 The squarest of all weeks is also celebrated on the PS4, as it should be.
All packs and items that can be purchased with credits are reduced by 30%.
If you want to stock up on your chaos chests, or treat yourself to a new outfit, you'll have the chance to do so until December 1st, 2020 at 11:00 AM UTC!

Our XBox Sale will be activated during the day!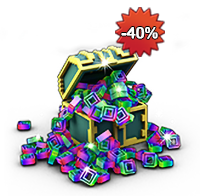 We haven't forgot about our XBOX fans! Enjoy the Block Friday days with a juicy 40%-discount on our best-selling credits packs.
Refill your credits supply and be prepared for the next offers and surprises that we have in store for you in December.
Thanks to the mega discount of 40% on the 3250, 8500 and 18500 credits packs until December 1st, 2020 at 11:00 AM UTC!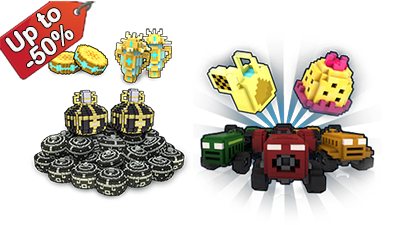 For all collectors among you, there is a selection of other offers with a discount of up to 50%: the packs Fast Fortune, Cultivated Collection and Dynomighty Miner are reduced by 50% and the Level 25 Boost Package is reduced by 25% until December 1st, 2020, at 11:00 AM UTC!

But that's still not all!
For Cyber Monday, we still have a few surprises in store for you.
Among others, a small gift for you. Check out everything else in a few days.

We wish you all a wonderful cyber week in Trove.

Have a lot of fun!

Best regards,
The Trove Team!
Comments and Likes
Comments

0
Likes

0
You must be logged in to add a comment.
No comments or likes yet!