Stop the turkey invasion during Turkeytopia!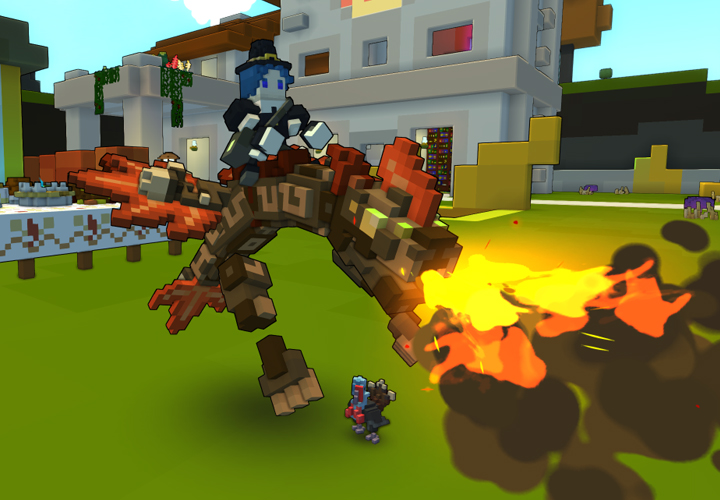 Turkeytopia is back from November 17, 2020 at 12:00 p.m. CET until November 30, 2020 at 12:00 p.m. CET, with a whole new set of adventures, new recipes, new rewards and a new turkeytopiastic pack in our shop!

Diggsly went into the Delves to find a new recipe for a magrider, the Sliced Slider, which is one of the essential elements of our big party!
Unfortunately he did not come back, he must have got lost or even worse: been attacked by nasty turkeys … You will have to help him quickly!

Travel through dungeons to collect Turkeytopia Mystery Boxes, use them for recipes, a mount, and to craft the Turkeytopia private Delves Gateway!
Enter these Turkeytopia private Delves and go rescue Diggsly!

Remember, in order to start the adventures of Turkeytopia, you will need to have completed Qubesly's quests in the hub world. You will find the quests of Turkeytopia in your adventure window (I key) under the "Events" tab.

But beware ! We recommend that you quickly take a look at our in-game store! Go there and see if you can collect the Wings of Unexpected Ascension for FREE. This little gift is reserved for all our players who have already made a purchase directly in the store!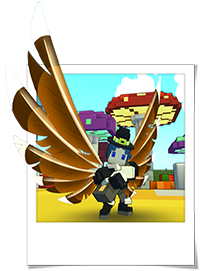 And as you can imagine, our developers have also prepared a brand new pack in our shop, the "Fowl Fancies pack" :

COSTUMES
Knight – Gobbler's Guise
Ice Sage – Cornucopia
Dino Tamer – Capotain Commander

MOUNT
Twigler

ALLIES
Crawn
Gawdorbs
You can also find the Infinium Chef Pack there:

COSTUME
Knight – Delicacy Dealer

MOUNTS
Takeout Takoyaki
Oversized Okonomiyaki
Tasty Taiyaki
Mobile Miso Bowl
Ramen Rider

ALLIES
The Infinium Chef

STYLES
Dripping Dango
Hearty Hachimaki

SHIP and SAIL
SS Tekka with his Wonderful Wave Sail
Don't wait too long! Go turkey hunting in Trove immediately!

Have fun and stay safe!

Best regards,
The Trove Team!
Comments and Likes
Comments

0
Likes

0
You must be logged in to add a comment.
No comments or likes yet!