Thank you to everyone for taking part in our Grim art challenge for
Meowser. We have the results ready for you.
A note from Meowser:
Hi Folks, Meowser here! Thank you all so much for your amazing artwork, I love each and every piece so much. The reason Etaew kindly held this contest is because today is my last day at gamigo US. After 5 years on Trove, the time has come for me to move onto new things. Trove is in great hands and gamigo US has hired two new incredible designers to take over what I was doing. I am hopeful their Dev allies will become available to you all soon and I look forward to seeing how they shape the game under MrE's tutelage.

Over the past 2 years at gamigo I was able to do some a lot work that I'm proud of. From events like Subterranean Scramble to Splendid Summer, I really enjoyed bringing story threads and new mechanics into Trove. I feel good about the reconceptualizing and revamping the Tomb Raiser to be more competitive. I enjoyed creating the dungeons and helping come up with abilities for the leviathans to mix up the Geode Topside and I'm so glad I was able to see the new hub come to life before I left.

The team has great plans for the future and I can't wait to see them unfold.
Image from Mau5head.
Highlights
Receive 2x Reward Tokens and 1x Grim code.
---
Entries
Receive 1x Reward Token and 1x Grim code.
Comments and Likes
Comments

0
Likes

3
You must be logged in to add a comment.
5ome0ne3lse
liked this!
21d
_FutureHero_
liked this!
25d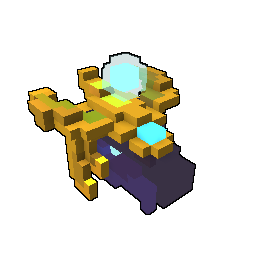 BlitzKidzBOI
liked this!
25d