Patron Pass 20% Off (Console Only) Until October 28th!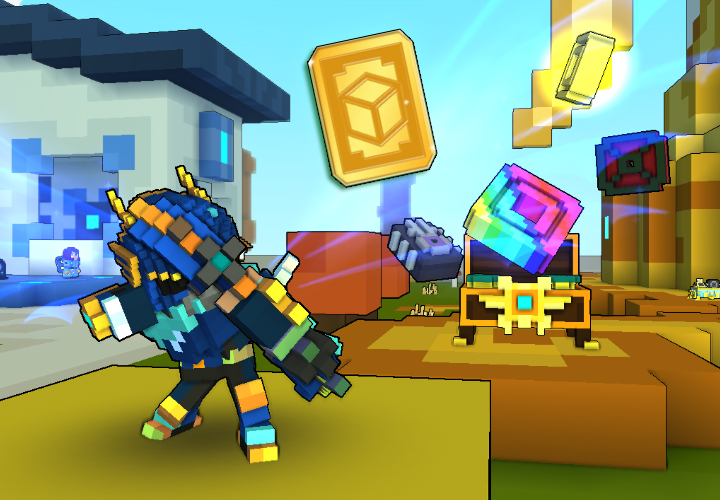 As the Hubdate has just reached Trove console platforms recently, we're excited to share an extra 20% off the Patron Pass for Xbox One and PS4 only to make you feel right at home.
That's right! It's time for a CONSOLE ONLY special, since several previous deals have been PC only before. Grab your controller and take control of these incredible deals, because they won't last long.
Enjoy 20% off Patron Passes from Monday October, 26, 2020 at 4:00am PT / 13:00 CET until Wednesday October 28, at 4:00am PT / 13:00 CET.
Now's the best time for a refresher on Patron; let's take a quick look at all the benefits again!

The Trove Patron Pass gives you TONS of awesome enhancements to help you play! You'll get boosts that will take you to the next level (literally) in the blink of an eye! With Patron you gain additional rewards, flask capacity, jumps, magic find, and much more. What can you do with more? Go explore!
Patron Pass Features:

+50% Experience – Level up faster with +50% more XP gain. Onward to greatness!

+5 Jump – Leap to greater heights with +5 Jumps added to your multi-jump stat.

2x Magic Find – Find and collect stronger, more powerful loot in all of your adventures!

2x Daily Rewards – Amass a giant collection by getting twice as many daily bonuses.

+4 Chaos Factor – Put chaos in your favor and get +4 more loot-filled Chaos Chests each day.

+50 Lasermancy – Mine ore at super speed with a 50% boost to your lasermancy.

More Exalted Adventurine – Earn 33% more Exalted Adventurine for each Adventure.

+100% Battle Factor – Earn up to twice as many Battle Boxes each week.

3x Star Bar – Triple Flux, Cubit, Diamond Dragonite, and Pinata Star Bar Rewards.

+2 Flask Capacity – Adventure longer and harder with +2 more Flasks to boost and heal you.

+100% Crafting Speed – Become a master constructor and craft blocks, bombs, and more twice as fast.

2x Battle Box Drop Rate – Get all your Battle Boxes twice as fast.

2x Gem Box Karma – What goes around comes around: get guaranteed Rare drops twice as often!
So many bonuses with so many great choices! Hurry soon and get 20% off Patron available for 15 days, 30 days, 3 months, 6 months, and 1 year options on console only.
Have a wonderful week in Trove!
Happy gaming,
The Trove Team
Comments and Likes
Comments

0
Likes

0
You must be logged in to add a comment.
No comments or likes yet!