Delves - PC Hotfix 8 - June 30, 2020
June 30, 2020 by
Trove Forums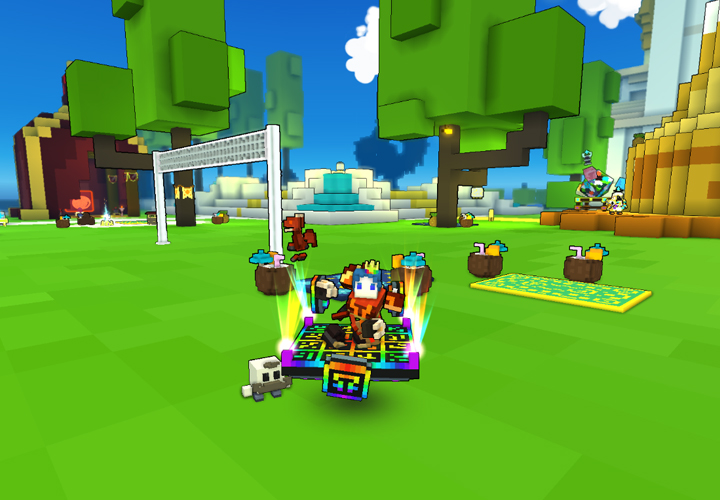 Hey Trovians,
PC is back online now after a Delves hotfix!
We're excited for the latest bug fixes to be implemented and preparing for Delves on console! Thanks to all for your reporting, feedback, and for being active on our social channels.
The following patch notes are only affecting the PC version. Here is a brief overview of today's update:
Changes:
Delve key fragments are now dropped in Geode Topside worlds.
Challenge Delves now reset all players to 110 at the beginning of the week rather than decaying by 8 levels.
The Claims window now sorts the most recent claims on top.
Bugfixes:
Fixed an issue where instead of dropping its own memento, the Pirate Cannoneer was dropping a memento for the Crustacean Corsair.
Magriders should no longer immediately lose momentum when leaving magrails.
Dracolyte's ultimate will now persist when reviving or teleporting.
Lobstroso's trophy in Delves should now show the correct model.
Fixed the alignment on trophies for Wraith, Watchful Goardian, Incendiary Iris, Inflammatory Ivy, and the Megaton Marigold.
Improved messaging related to resetting the Shadow Tower.
Clarified the tooltips on Dino Tamer abilities.
The Dazzling Dracolyte costume has now grown a right shin.
Thanks for playing Trove!
Best wishes,
Your Trove team
Comments and Likes
Comments

0
Likes

0
You must be logged in to add a comment.
No comments or likes yet!