Create Your Own Trophy Cups in Trove!
June 12, 2020 by
Trove Blog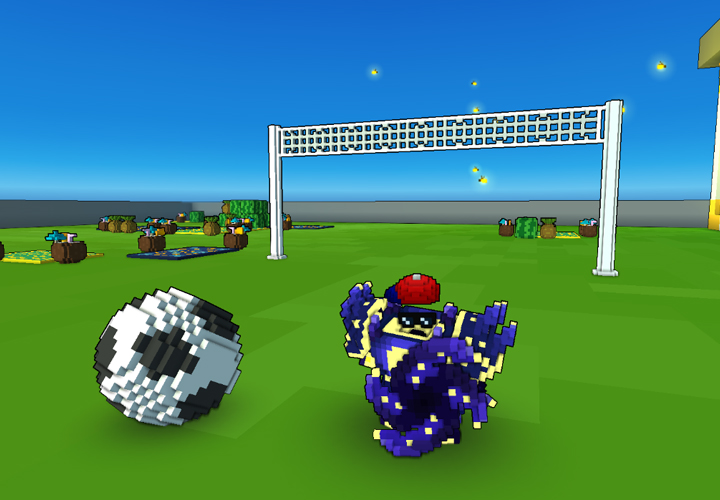 Summer has started and what could be better than enjoying ball games on the beach or in the shade of the trees?

Unfortunately, due to the current worldwide situation, it is not advised to take part in public sporting events and many have been even canceled!

Every ball game must have a trophy cup for the winning team!

We now want to see how you would picture cups for the winning teams of different ball games!

To participate in this challenge, craft a sports trophy cup-themed cornerstone or club area and screenshot your character in game. You could build a single cup or even multiple cups for different ball games. Let your creativity blossom, pretty much anything with a trophy related cup in it is allowed.

Be sure to reply to this forum post with at least one screenshot that must show the character name visibly (not edited or zoomed in) and the cup related build you have solely created at a cornerstone or club.

The cups that comply with the rules will be rewarded!

You have until July 12, 2020 14:59 PT/21:59 UTC/23:59 CEST to submit on this forum thread.


Conditions of Participation:
The general rules apply to this event.
You can only participate once per forum account and player.
Only one participant may enter and win the reward, creations should be made solely by this individual.
You must indicate your username, platform, region and post your screenshot(s) showing your character name and the creation in the post of participation.
Your screenshot may not be modified/edited.
The deadline for general participation in the event is July 12, 2020 at 14:59 PT/21:59 UTC/23:59 CEST.
The decisions of the team members are final.
Have fun!
Your Trove Team