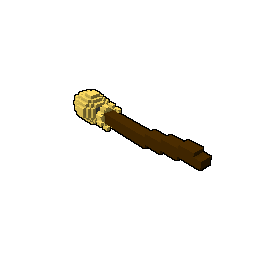 Quest Chain - Luxion's Spring Cleaning 2019 - May 07, 2019 - May 28, 2019
There is a time for Gathering and there is a time for Cleaning. Luxion thinks so too and plans to get rid of his stock. Complete the quest chain and enjoy new stock from Luxion every Tuesday, from Tuesday, May 7, 2019 to Monday, May 28, 2019 on PC's and PS4. Xbox users will start (and end) one week later.
Luxions Stock
During the whole event:
From May 7, 2019 to May 14, 2019:
From May 14, 2019 to May 21, 2019:

To be discovered later, but probably still missing Evils Statue.

From May 21, 2019 to May 28, 2019:
---
#1/6 Talk with Luxion in the Hub
Luxion's Spring Cleaning 2019 1/6: TROVIAN! It is I, Luxion. It comes time for me to clear out old items that do not make me happy. Come visit me in the hub to see what I have to offer.
Rewards:
Luxion's Style Stash 1
---
#2/6 Buy Something
Luxion's Spring Cleaning 2/6: It is good to see you little one. Now that you are here I beseech you, please take one of these items off my claws.
Rewards:
Lustrous Gem Box 6
---
#3/6 Complete a Challenge
Luxion's Spring Cleaning 3/6: More Dragon Coins. You need more Dragon Coins. Complete all three tiers of an hourly challenge and I will reward you handsomely.
Rewards:
Empowered Gem Box 6
---
#4/6 Find Dragon Fragments (5)
Luxion's Spring Cleaning 4/6: ROAR. My extended presence here is scaring up extra Dragon Fragments. Recover these fragments to prove your worth.
Rewards:
Diamond Dragonite 15
---
#5/6 Locate Flux Treasures (5)
Luxion's Spring Cleaning 5/6: I grow hungry Trovian. Hungry for Flux Treasures. Take down dungeons and recover a (few) Flux prizes.
Rewards:
Temporary 10 Dragon Coin Boost
Upon claiming the dragon coin booster above it's automagically consumed.
---
#6/6 Gather Dragon Coins (20)
Luxion's Spring Cleaning 6/6: I need more Dragon COins too, little one. I've given you a Dragon Coin Boost that will double the next 10 Dragon Coins you find. Make sure you come back to see me each week as I will have new items in store for you.
Rewards:
Golden Chaos Chest
---
Daily Login Adventures
Instead of daily rewards, players are rumored to receive daily adventures for more adventure fun. Because Luxion Demands so!
Check the Adventure Journal Events tab for Luxion's Spring Cleaning Daily Adventures!
So far the following mini adventures have been discovered:
---
Article Contributions:
New to Trove? Get started with a new account using the link below:
Comments and Likes
Comments

4
Likes

18
You must be logged in to add a comment.