It's the Great Livestream, Charlie B. – October 5
October 4, 2018 by
Trove Blog
Hey all!
Will this be the greatest livestream in history? Not with that attitude. We hope you'll join us anyway, for new info on the upcoming Crystal Gear, and a look at what awaits on the surface of Geode! Plus, we'll show off some fantastic player-created art, answer your questions from the forums and live chat, and as always we'll have our famous giveaways!

Trove Livestream
Start Time: Friday, October 5 at 12:30 PM PDT / 19:30 UTC
Duration: 45 minutes
Twitch Channel (to take part in giveaways): http://www.twitch.tv/trionworlds
You can catch the show live directly on our Twitter feed so be sure to follow us @TroveGame.
We also stream on Facebook so throw our page a like and climb aboard the hype train: Facebook.com/TroveGame
If you play Trove on a console, and want to be able to unlock giveaway prizes in game, be sure to link your console to a Trion Worlds account. Linking your account will also unlock the adorable Cotton Candy ally for either Xbox One or PS4!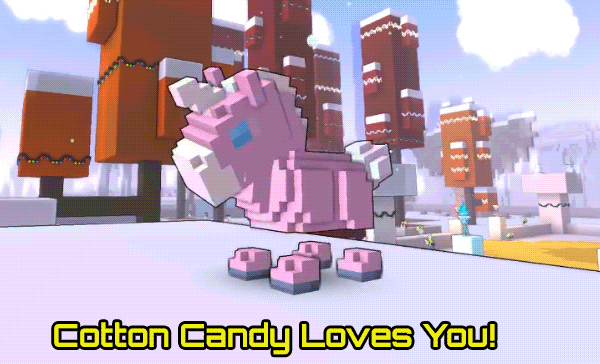 Winners of giveaways will be notified via Twitch whisper at the end of the livestream day, or on Monday after at the latest.
We'll see you there!
Comments
Contribute to the discussion or help improve an article by leaving a comment below.
Add Comment
You must be logged in to add a comment.
New to Trove? Get started with a new account using the link below: