The Bomber Royale of the PVP game is a new mode added in the GEODE update of Trove, here is a guide to help succeed and make a lot of TOP # 1 and get all the rewards that can be acquired to the merchant (english traduction from my original language)
As I told you, the Bomber Royale mode is a new mode added during the GEODE update and replacing the PVP portal of the home world, you will be able to access it with the portal of PVP of the hub or directly via GEODE world
In this player mode against players, you have access to a giant cube containing all players and wait for 20 players to start the game that is insufficient, the game anyway
You can also find merchant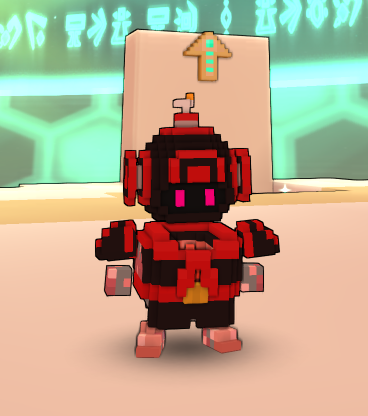 offering many awards in exchange for bomber royale coin
(that you earn by being at least # 10)
As:
-mounts, a golden dragon egg, cassettes etc ...
Here are some tips for winning and often doing TOP # 1 in Bomber Royale mode:
-Powerups:
When you start playing, you have the opportunity to take boosters, you can give extra abilities:
- Heal :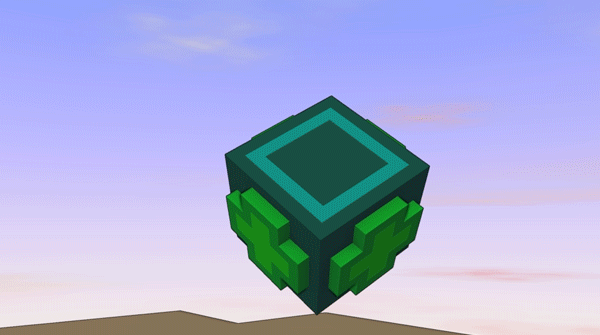 Regenerate your pv over a period of time or instantantly (only via player heal collect)
-Rubber bombs :
player's basic skill, drastically reduces the energy required when you amass, dealing average damage (5,000)
When your enemy is below, she bounces very high and then will not wait for him
-Climbing Claw :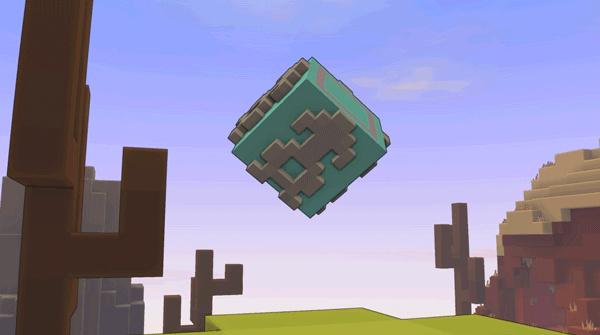 Basic skill of the player, significantly reduces the time of reloading when you amass it, inflicting no damage, it allows you to move quickly and reach heights
-Sticky bomb :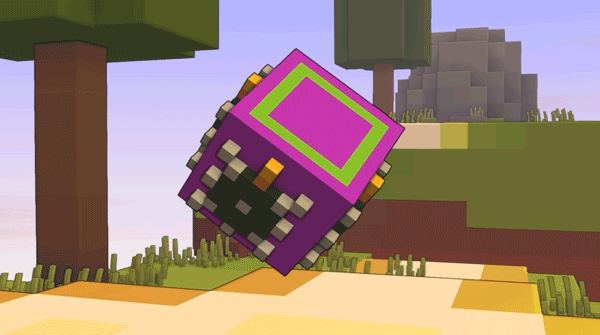 Secondary skill gained by amassing the booster, significantly recharge time when you amass, inflicting large damage (15,000) repels nearby players and destroys surrounding blocks
-Catapult bomb :secondary skill acquired in love the booster, decreased cooldown when you are alive, inflicts average means 10,000), propels high up in the air, repels nearby players
-At the beginning of the game:
-Try to search for the maximum of boosters (care, bomb, bomb sticky) and seek to face only if you have a good level to get the bonus of the first block (+1 shield of Bomber Royale)
- To kill your oppenents :
1-Throw him the maximum of rubber bomb that you can, to aim well, (it bounces 1 time until exploding)
2-Move closer to him and use the bomb catapult, when you're in the air and throw him your sticky bomb
3- Continue on and repeat the pattern until he dies
The edges are ideal for killing your car opponent when you throw a rubber bomb on an edge
When an enemy dies, it offers all boosters and Instant healing bonuses
- To be able to survive:
-You must not stay real and wait until the number of players drops (you can kill with a sticky bomb and project a series of rubber bomb and you do not know anything)
-If you fall into the void early in the game, get close to a nearby water source
or
In the lava if there is no more water (Very risky)
-On the end of the game, the map is reduced and you will have less room to circulate so find the highest platform and destroy your opponents with the sticky bomb
Rewards are exchanged for Royal Bomb plays, Auras, dragon eggs, box, allies and mounts
-Bomber Royale coin : Coins
can be obtained from the contests and as you climb the leaderboard during the game
1st reward: 3 coins / First place
2st reward: 2 coins / 2st place
3st reward Lot: 1 coin / 3st place
First block bonus: 1 coin / Kill a ennemy first
By following this guide, it will take you about 5 days to get 300 Bomber Royale coins and u can buy now all the fabulous buyable rewards!
G
Go
Goo
Good
Good l
Good lu
Good luc
Good luck a
Good luck al
Good luck all

Good luck al
Good luck a
Good luck
Good luc
Good lu
Good l
Good
Goo
Go
G
Parent Page
appelmoichef18,
appelmoichef18, September 9, 2018
1
1
(English translation in sub page)
Comments and Likes
Comments

0
Likes

1
You must be logged in to add a comment.