Double Blocky Bonus Bonanza
Source: http://forums.trovegame.com/showthread.php?131452-Double-Blocky-Bonus-Bonanza
February 6, 2018 by Trove Forums
1,107
1
Greetings, Trovians!

Earlier today we had an unexpected issue arise with the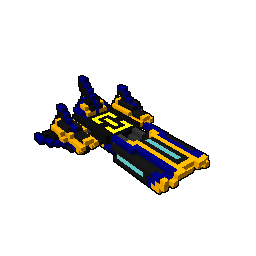 Laevantis WV-4 Hoverboard mount appearing in the Trove Store as the Blocky Bonus (BB) item. The BB item was intended to be the
Power Plower (which appeared as intended after the patch today).

Since both Blocky Bonus items were available for some of you, we're going to make them both available for everyone. This process can take some time, so please bear with us while we get them enabled.

It's likely to pop up more quickly on the PC but we're actively working to get them both up on the Trove Store on consoles.

We'll post updates in this thread every couple days until the mounts are available for everyone. In some cases it may take a week or two but we'll post more as we hone in on an estimated time for the return of Levantis.

Thanks!
Comments
Contribute to the discussion or help improve an article by leaving a comment below.
Add Comment
You must be logged in to add a comment.