Catch up with the changes to the site during the month of December.
To be notified of all changes as they happen please check out the #changes channel in the Trovesaurus Discord.
Changes for Modders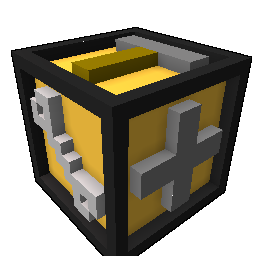 Added a new global site icon for mods thanks to evil
For some reason we stopped displaying mod type, that is now listed again under the mod name
mod types now have icons, this affects the icon on the mod page, and the [mod] link icon
subtypes are now included in the mod previews again, oh and new icons hiiii
because im slow, and thanks to @Dazo , added a download all mods in this pack button for mod packs
modders page sidebar now includes new modders, and modder commision info (is that even a thing?) and progress towards modder status is now displayed
added a trending mods panel to the modders page and the main mods page
mod downloads part of the page is now less ugly
mod previews now feature a green background for liked mods, a total like count, and a mini button to like a mod from the preview
Others:
mod boxes now have tmod and zip icons
modders can now be flagged if they have any collections accepted in-game (this check is only performed when a new mod is uploaded)
not visible mods are no longer included in mod stat lists
not visible mods are no longer shown on a user activity feed
Changes for Guide and News Creators
pages no longer require the url format /page=id/title they can work with /page=id as a minimum
Changes for Clubs
club builds page is now unified with the new site design, and the grid is now properly aligned
Other:
club rankings are now calculated based on server, so you can have a #1 on pc xbox and ps4
updated clubs index appearance slightly, added the standard site pagination controls
Changes for Translators
condensed the translations list further, and added red indicators for empty fields
new site translation strings

art-relation
today
summary
chaos chest rotation
leaderboard contest rotation
login tokens
all clubs
add club
club guide
arenas
minigames
club builds
profile
art
followed users
add
guide
artists
(all art categories)
(pagination)
added new translation strings for use as profile icon and report broken icon, hopefully this can decrease the numerous reports i get a day of broken icons by people who cant read the text
login / logout now uses translations
added dark-theme and light-theme to the translations
added translation strings to the gold menu

(reminder that people can suggest parts of the site to support translations)
accepted a new german language pack from dsluka
removed several specific language strings
Changes for Gold Users
gold menu icon now has a dropdown for quick settings access and overview of what features you have activated
Changes for Artists
icons and things added for art nav menu, the missing ones will find some icons soons
you can now submit art directly to a contest or category when viewing it on the gallery
art pages now have an icon, icons and translated text for the navigation and a like button higher up the page (like box still exists down below)
Others:
added a new art category for "Comic" and "Animation"
when viewing art by tag that doesnt belong to a contest, duplicate submissions by the same user are no longer highlighted
art results when searching are now displayed in the same way as the main gallery
updated the add art form with a new condensed layout
art upload form can now be translated
gallery page now uses more translations
Changes for Everyone
item result pages now have tab options to display results as a list or in a grid
added the same for collections, but by default the grid option is active for that
icons have been added to the style categories on the nav
fixed the links and added icons to the categories on the style page itself
style page now has a dedicated sidebar
added a new site search, as you type we'll search the items, collections and styles database for matches and they can be suggested, these suggestions can be clicked to take you right to the page, you can still press enter to go to the normal search page
nav menu at the top is now smaller icons
nav menu on the top is now collapsed on mobiles, also added labels to the menu buttons
dragons page has been updated to contain links to eggs and fragments
individual collection pages now have their own sidebar, with info and actions
collection categories are now brought in line with the other site styles
you can now request updates to collection and item pages of the site, just fill in the box with what you would like to know and you'll be sent a private message when that information is added
we love you on mobiles too, page navigations bars on the collections page now collapses on mobiles
to help artists transition and comply with our contest requirements, all art with tags set and no relation to trove field will generate a site notification for them to check (art uploaded before we added the field is exempt from this notification)
Others:
banned users can now only message me
banned users can now never be drawn in a giveaway
added some code to force users to https pages, this means that all scripts correctly load, including things like site search
profile pages now search partial matches of the designers field (this helps with items that are credited with multiple people)
due to abuse, users can no longer change their site name
added an icon to the designs tab of the user profile pages, also fixed an issue where designs by multiple authors weren't picked up correctly
restored the dungeons pages, seems they were used by some designers
removed the ability for users to add their own dungeon entries, you're all bad people and i dont trust you anymore (we are likely to be adding these ourselves)
decreased the size of the reply button on comments
tags are now processed on mod notes
increased visibility on login button
emails which are not login emails are now sent on a delay, every 1 minute up to 10 emails are sent
you should now see a message when you use expired login links
site mails will now only attempt to be re-sent 3 times before cancelling
removed over 6000 accounts from the site which had no email address set and had not created any art or mods
added a new user badge to indicate that they havent been seen in 30 days
added a new badge to go alongside the 30 day inactivity badge to display for 3 months inactivity, this helps you get more information at a glance
changed view in troxel links from troxel.js.org to chromoritz.github since they seem to work more reliably
the calendar will now hide sections that have no entries in it
added new calendar sections

Community Draws (also features Game Draws), these are art contests that you draw for a member of the community
Art Challenge (are two weekly random art challenges)
Art Focus (are the month long specific art contests, previously class contests, and now biome contests)
Bug Fixes
fixed a recently introduced issue where only 1 collection would return as a result
fixed a recently introduced issue where news page was a bit empty
fixed an issue where used as ingredient didnt display the new recipe format
fixed an issue where crafting count would return an incorrect number for some items
fixed an issue where badges couldnt be viewed
fixed an issue where search page wouldnt load when searching with chinese characters
fixed an issue where the chance in a giveaway wasn't displaying to 2 decimal places as intended
fixed an issue where liked mods couldnt show a preview on a users profile
removed obsolete references to "wishlists"
the image preview modal should now allow users to edit (delete) their own uploaded images
fixed an issue which prevent auto crediting of purchased trovesaurus gold
site registration will no longer allow you to enter invalid email addresses
disabled links are no longer clickable (did no harm anyway)
fixed an issue where event notification emails lacked the event url
Comments
Contribute to the discussion or help improve an article by leaving a comment below.
Add Comment
You must be logged in to add a comment.