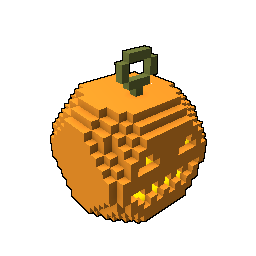 Spookyfest - Art Results
November 8, 2017 |
Etaew |
814
Thanks for taking part in our Spookyfest art challenge, we had some great entries. I especially noted the increase in drawings which I completely respect the effort that went into it. This week our judges are
SkyRider3217 and
Quinnce.
This contest we continued to make our notes on what constitutes an invalid entry through the red borders. Please make sure that your entry relates to Trove and has made an appropriate amount of effort.
Rewards
All participants who have made an appropriate effort and relate to Trove received 1x Reward Token
All entries highlighted by judges received an additional 1 Reward Token
SkyRider3217
Criteria:
Fits the overall theme of Halloween or anything spooky.
Uniqueness and ambition (does this piece stand out above the rest?)
artistic quality and overall style
This one has a really nice theme to it and lots of details that really fits in to the spooky vibe of Halloween. I really like the eye as a simple bucket for candy and the large eye looming in the background. Very spooky.
This is really well done and really cute. The expressions on each of the characters really stand out and are fun to look at seeing them have some fun. Many of the costume designs are really fantastic, especially the Fae Trickster's costume (that should really be an in-game costume imo but that will have to be a mod for someone to make). Very nice work.
Quinnce
Despite not having the Halloween feel, I like the use of color and semi-block shapes. The classes working together by surrounding the enemy gives a nice overall composition. Nice work!
I like the use of comic paneling and comedy, with the addition of simplicity and unsaturated coloring. It had me crack a smile ;) Nice job!
Comments
Contribute to the discussion or help improve an article by leaving a comment below.
Add Comment
You must be logged in to add a comment.