A traveler on the temporal seas has come back in time to prevent unfathomable anguish… and some really badly executed sequels.

Blocky Bonus
Before we dive into the mind-bending reality of time travel, let's talk about something spectacular happening here in the OG timeline: Blocky Bonuses!
Starting today on the PC and Xbox One, and October 3 if you are a PlayStation Plus member, you'll receive a free gift just for logging into Trove before October 23! Find it ready to claim in the Deals tab of the Trove Store.
Relive the halcyon days of the season just passed with Sabaddar, Summer's Rapture. Bring this beacon of hope and light with you on all your adventures!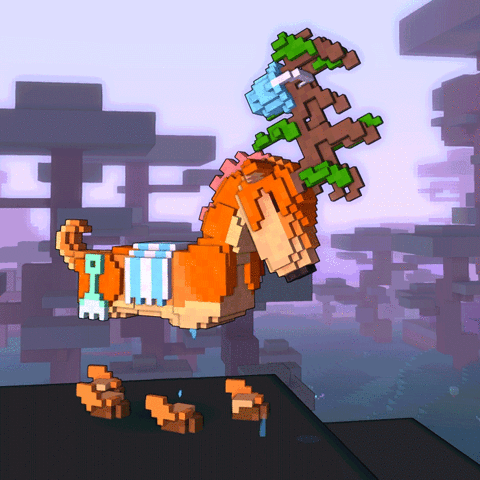 Greater Dragon Cache Sale
Between now and October 10th save 25% off Greater Dragon Caches!
Saminator
In Trove's darkest timeline the world is overrun with cyborg clones of Saltwater Sam. These high-tech terrors are part parrot, part machine. Underneath, it's a hyper alloy combat chassis, microprocessor-controlled. They are not programmed to sell sea-themed sundries – they deal only in cubic catastrophe!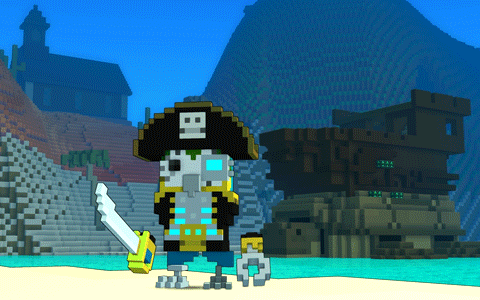 Catch three fish (or Old Boots) to start on a journey into a Dysblockian Future where terrible secrets are waiting to be revealed!
Daily Login Rewards
Starting on September 27th and running through the end of the event on October 9th get spectacular login rewards like Bound Brilliance, Builder's Superior Focus, and a Ninth Life gem booster!
September 27 – 5 Dragon Coins
September 28 – 3 Bound Brilliance
September 29 – 5 Heart-A-Phone
September 30 – 3 Lapis Luckbug
October 1 – 3 Greater Dragon Cache
October 2 – 3 Bound Brilliance
October 3 – 5 Gem Booster Boxes
October 4 – 3 Bound Brilliance
October 5 – 5 Gem Booster Boxes
October 6 – 3 Bound Brilliance
October 7 – 10 Chaos Chests
October 8 – 1 Builder's Superior Focus
October 9 – 1 Ninth Life
The future is what we make it, Trovians – let's not make it a world full of cyber Saltwater Sam simulacrums!

Talk to us about the Saminator event on the forums.
This article was automatically generated from official news posts, it may be expanded later.
Source: http://www.trionworlds.com/trove/en/2017/09/26/saminator-save-the-future-2/
Related Pages
Comments
Contribute to the discussion or help improve an article by leaving a comment below.
Add Comment
You must be logged in to add a comment.